By our reporter
So you've come to terms with the fact that you simply can't afford a wedding fit for royalty. Or perhaps you'd simply rather spend those hard-earned shillings on a new house, an education fund for your future little ones, or even a fantastic vacation for just the two of you rather than blowing a few million or so much more on a wedding that will look more or less the same as others before it. Anyway, whether you're on a limited matrimonial budget or just want to break out of the mold, we have good, if shocking, news: You can have a lovely wedding without spending a fortune. Admittedly, planning a wedding to remember on a modest budget will require some effort and a little imagination. Beyond that, all it takes is courage and an open mind. Remember, you have nothing to lose but a big, fat bill hanging over your head as you start your new life together.
Take it home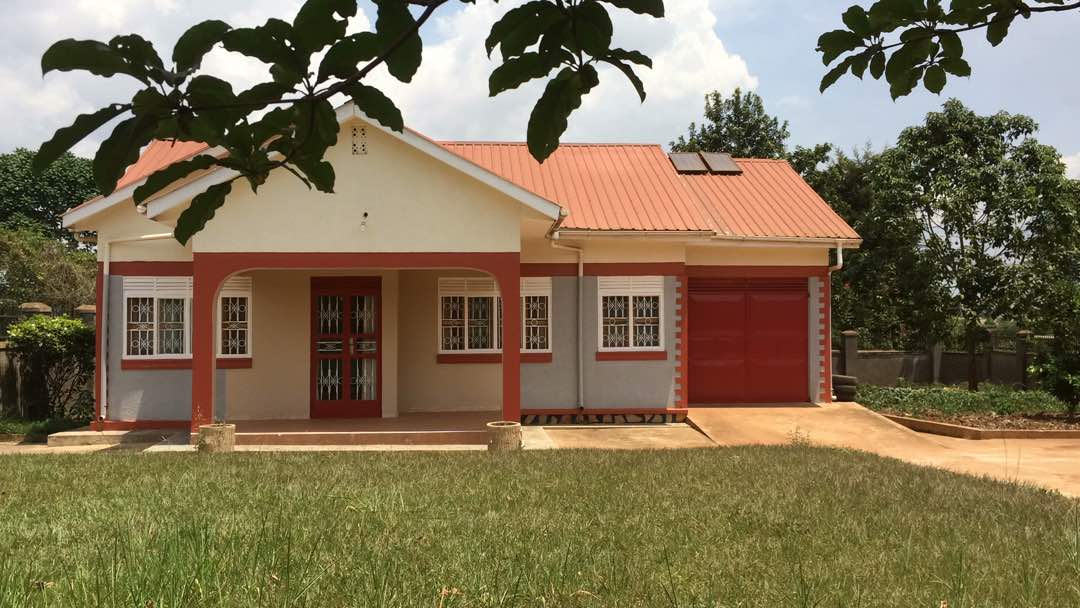 It doesn't have to be your home. Some of us have large, beautiful compounds. If yours doesn't happen to be among them, think about who you know who wouldn't mind lending—or even renting, for a reasonable fee—theirs out for the occasion. All you need is to decorate with a little creativity and your own personal touches and voila! You have a wedding venue fit for a princess. For an evening wedding, place small brown paper bags over small votive candles to create a lovely aisle for the ceremony to light a romantic pathway into your reception. There's no law that says you have to exchange vows in a church. Think how lovely the photos will be if you're lucky enough to have a compound available with lots of colorful climbing tropical flowers. If not, you can always bring flowers in—you can even plant them, if you plan a few months in advance this is Uganda, and things grow fast. Do make sure for an outdoor home wedding, you've got a section with a roof, or rent a tent, in case of rain. Or simply make provisions to move the part inside if necessary
Take your celebration to the beach!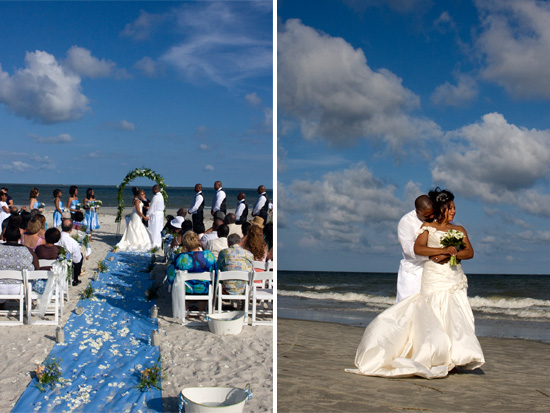 What could be more beautiful than exchanging your vows at the lakeside at sunset? Then have trays of champagne or your favorite cocktail available for guests directly afterward and a delicious —but simple —barbeque. Or have your church ceremony in the morning and your beach party reception in the afternoon. You can book a private stretch of beach for your function at a relatively inexpensive price. Wear a simple white slip dress and go barefoot with flowers in your hair and you'll look ravishing and unique. Hire a few guys to cook up your meat to perfection and all you've got to worry about is a few salads and the drinks—which can be as simple as beer and sodas. Your guests can play sports and cool off by dipping their feet in the water if it's an afternoon do or dance under the stars at an evening function. Who needs a five star hotel? University campuses also often rent their grounds and halls for weddings and other functions, as do private clubs. We know someone who once went to a wedding at the zoo! Your choices for unique and often cheaper wedding venues are virtually limitless if you use your imagination.
Keep it civil
There is something understated and modern about a civil wedding, no matter what your mother says. Any couple can apply for a civil wedding ceremony. Bride and groom simply register at the Registrar of Marriages on the fourth floor of Amama House on St. George Street in Kampala. You can wear whatever you like, and—for those secretly wishing they could flee the country to avoid hiring every relative they ever met—you will have to stick to a handful of guests because of the limited capacity of the room. Host a simple reception afterward at home, at a restaurant, the beach or any of the other ideas suggested here. Or you can plan a fancy reception for the future, when you can afford it. Hold your head high and remember that marriage is about more than showing off.
The dinner party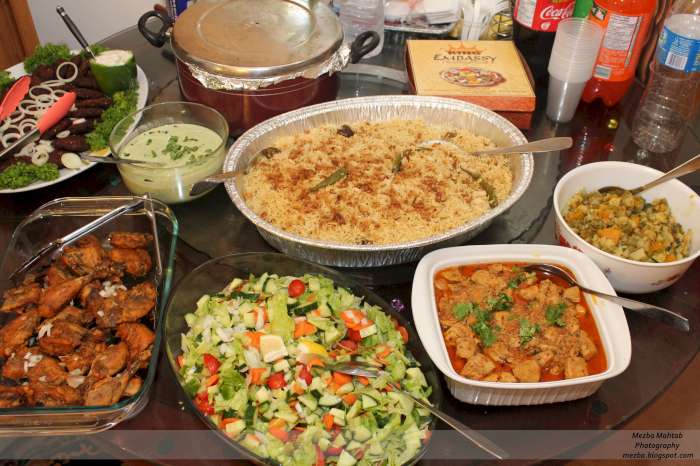 Contrary to popular belief, there is no law that you invite everyone you ever met to your wedding. A simple but elegant dinner—either at a restaurant or someone's home—makes for an intimate celebration that includes only your closest friends and relatives. This is the perfect follow-up to a civil wedding ceremony—but you can exchange vows anywhere—even at the dinner venue, just before the meal is served. Speeches can be made and gifts given, and those who want to dance the night away can proceed to do so at the venue of their choice.
Wedding and kwangula on the same day
Before you laugh off the idea and skip to the next one, remember that neither of these functions need last the entire day. By shortening one or both of the ceremonies, they can both be part of one, big wedding day. This option has its advantages, particularly if you have lots of relatives coming to your wedding from out of town. This way they'll only have to take—and pay for (or you will) one trip back and forth rather than two.
Here's an example of how it can work: Early in the morning, your home is prepared for an introduction. Members of the different families meet each other and mingle; the groom and his family pay bride price, the bride is given away and so on. Light food and drinks might be served, but the main meal will take place later on, at the actual wedding.
After the introduction is completed, the gifts are given, etc. both families head straight for the ceremony and reception venue. (In this case it's probably best to have them be one and the same to keep guests from getting worn out.) Have a minister guide you through the wedding vows and then immediately start the reception. Another option is to have the minister (or whoever is officiating at your wedding) perform the vows directly following the kwanjula, right there at the same venue.
While many will be nervous about the prospect of packing both these traditionally very lengthy services into one day, there are also a number of advantages: The first, of course, is that you save gobs of money by essentially folding two big functions into one. Think of your kwanjula as a sort of pre-wedding ceremony which is what it is, of course only, by this format, you're having one big, long wedding day, instead of breaking up the functions to be held on separate weeks, or even months. In the end, it comes down to personal choice, of course: What's most important to you? Having a wedding that conforms to custom or one that's unique? Is it worth it to spend more than you really have to throw two separate functions or might you be willing to live with an abbreviated kwanjula in order to have more to spend on the wedding—or maybe the honeymoon?
Village wedding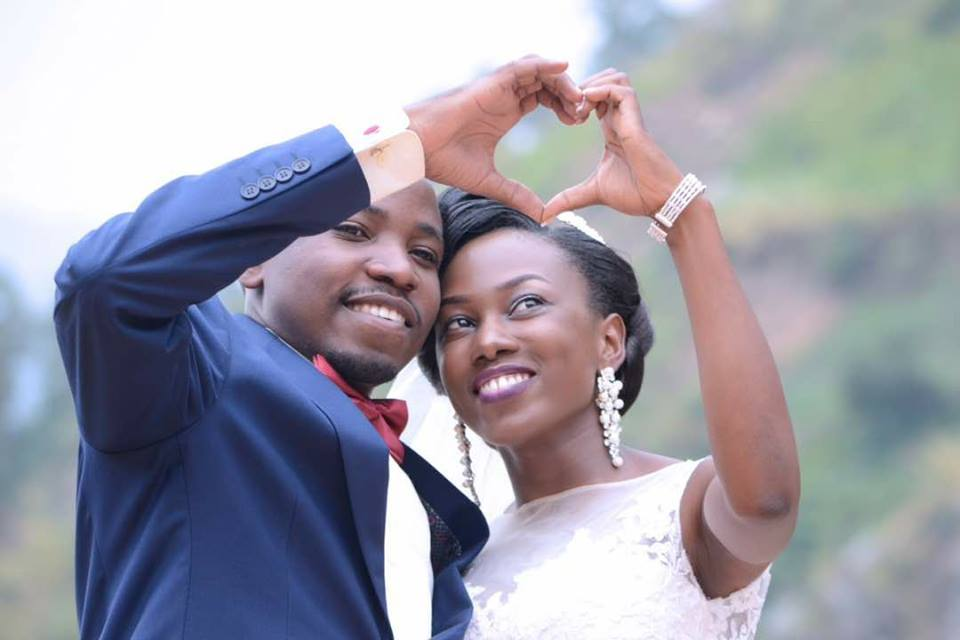 For anyone leaning toward a traditional theme, what better way to celebrate your African roots than literally going home? You could have your wedding at an expensive Kampala hotel—which is most likely owned by a corporation somewhere in Europe—or experience the Western tradition of getting overcharged by a caterer. Or you could host your wedding ceremony in your family's village. After all, it's supposed to be your true home.
And even taking into consideration the propensity of Ugandan villagers for inviting themselves to functions with free food and beer, you are still like to spend much less than if you stayed in the city and did it the usual way. In general, prices in the village are much cheaper than in the capital and your country "aunties" might offer to cook up a big feast for you anyway. We envision a "back-to-your-roots" theme. With a good wedding planner, you might not even have to buy tents. In the village, you could put up a few poles on which banana leaves hang for shade. True, things might not go exactly as planned at a village wedding—but we're sure it would be an experience to remember.
Run for it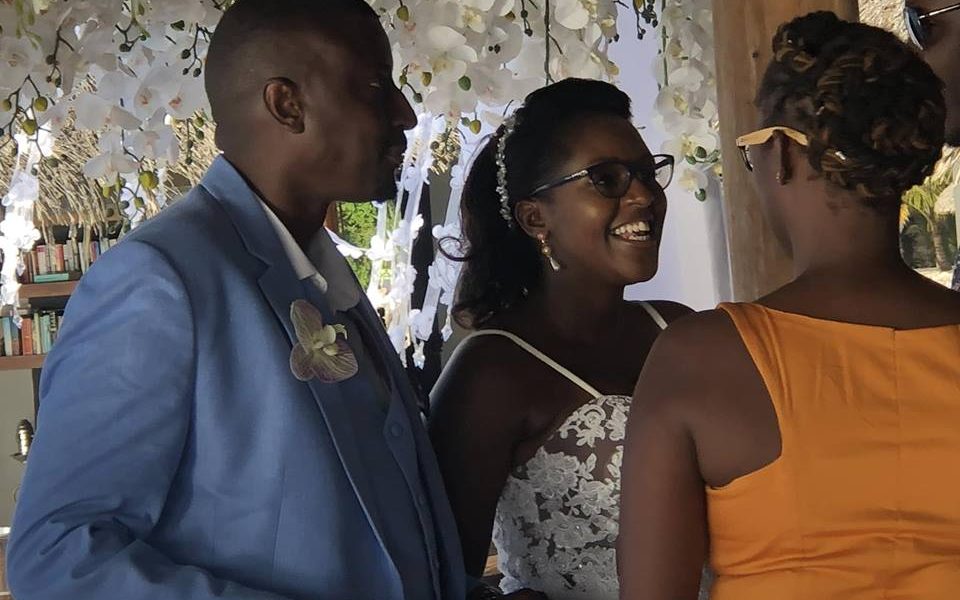 In some ways, perhaps the most romantic wedding you can have is no wedding at all. Perhaps that's why couples on TV and in the movies seem to elope so much more often than their real life counterparts. But really, picture it: You and your beloved saying your vows on a beach in Zanzibar with just a few friends or maybe just strangers looking on Eloping has other obvious benefits, a principle one being the huge savings on money and stress you will reap. On the other hand, of course, it carries risks too: You are the only one who knows how your parents might react to such news. Some might be mildly disappointed at missing the wedding, others might disown you. But if you are among the few with few ties and people to disappoint, we recommend considering this option, especially if money is tight. Mightn't you rather spend the money on a fabulous getaway for the two of you rather than on buffet plates for 600 of your "closest friends"?