By Maria Immaculate Owechi
Aside from the gown, a perfect hairstyle is the other thing that will flatter a bride. Without a good hairstyle to make a bride stand out on the day when she plays queen, wedding fairy tales would be spoiled for. Many salons have played their part in this field, and we applaud you.
However, gone are the days when we looked for a good service through hearsay. Bride and grooms are exhausted during wedding preparations and should be able to check out your work by a click on the internet.
These salons have been chosen as the top salons this year by our team basing on their quality services to brides, coupled with their ability to provide so much information with just a click.
My Wedding has done its research and the following saloons hit the top list, in no special order.
Hair by Zziwa
Hair by Zziwa, a saloon ran by mental health activist, Kennedy Zziwa has grown into a brand name since 2016 when he launched this unisex hair studio in Kisementi, Kamwokya. Known for styling celebrities in Uganda, Zziwa has taken a step to make brides look amazing on their big days.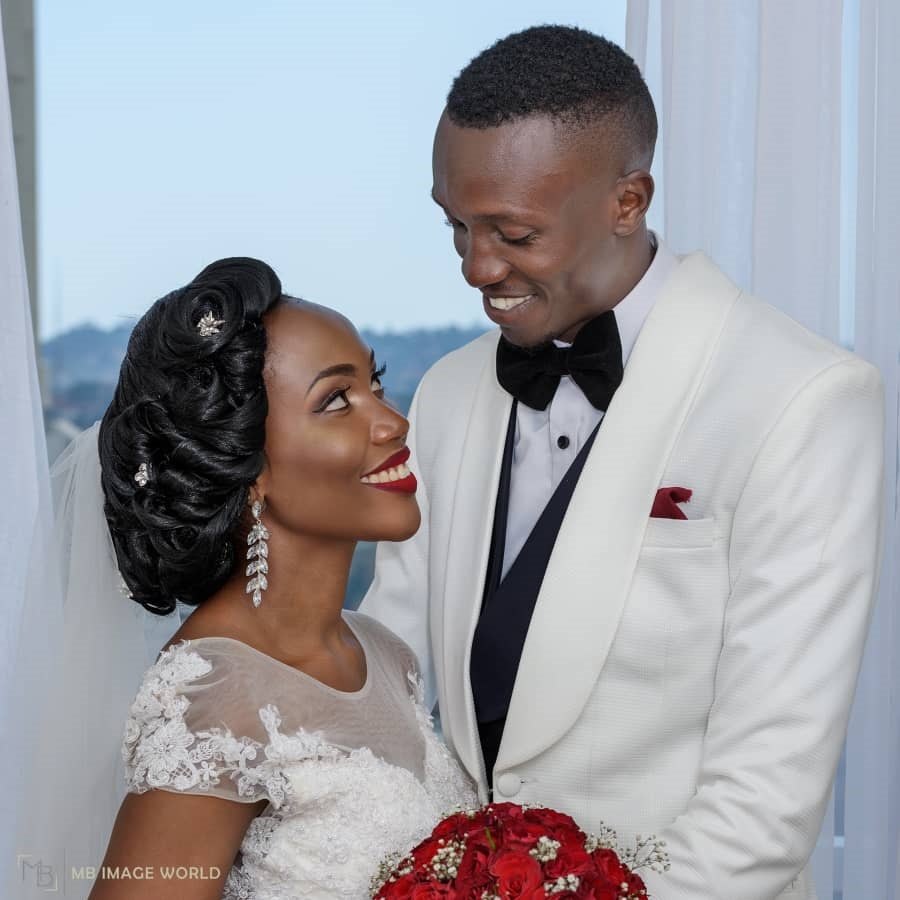 On his Instagram page, Zziwa shows a video of him driving a bride to church because the cars meant to take her and her entourage had delayed. Knowing the pressure that comes with wedding day preparations, this act of kindness definitely coupled with incredible hair styling makes Zziwa stand out on this list. We see the bride happily driven to the church with her maids at the back of the van.
Zziwa drives a bride to church
Sparkles salon              
Sparkles is a unisex salon that has opened several branches across the city including  at Garden City, Acacia Mall, Forest Mall and Oasis Mall.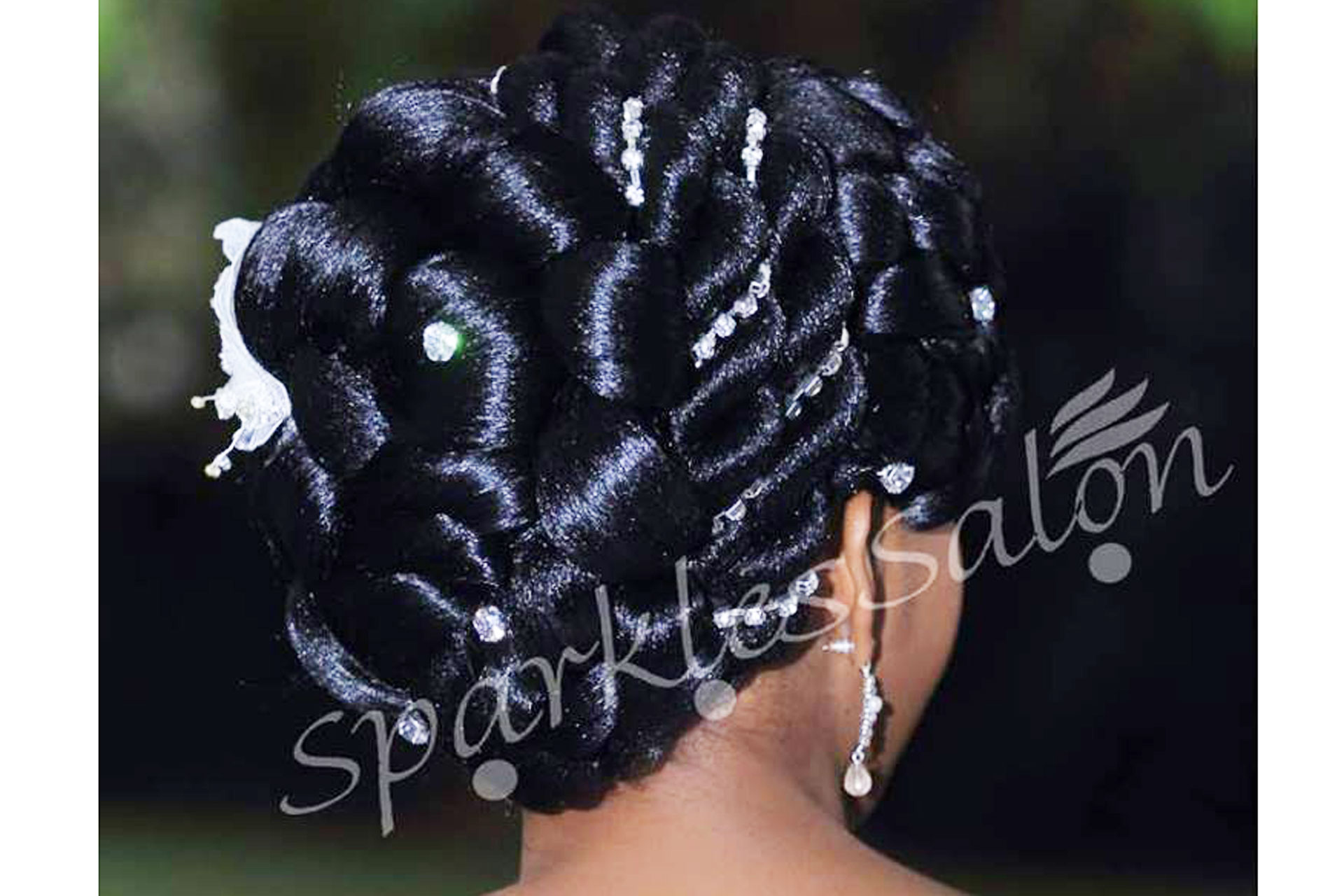 Apart from its accessibility around Kampala, it is easy to see and gauge their work on the internet, making it easy for brides to check out the quality of work done.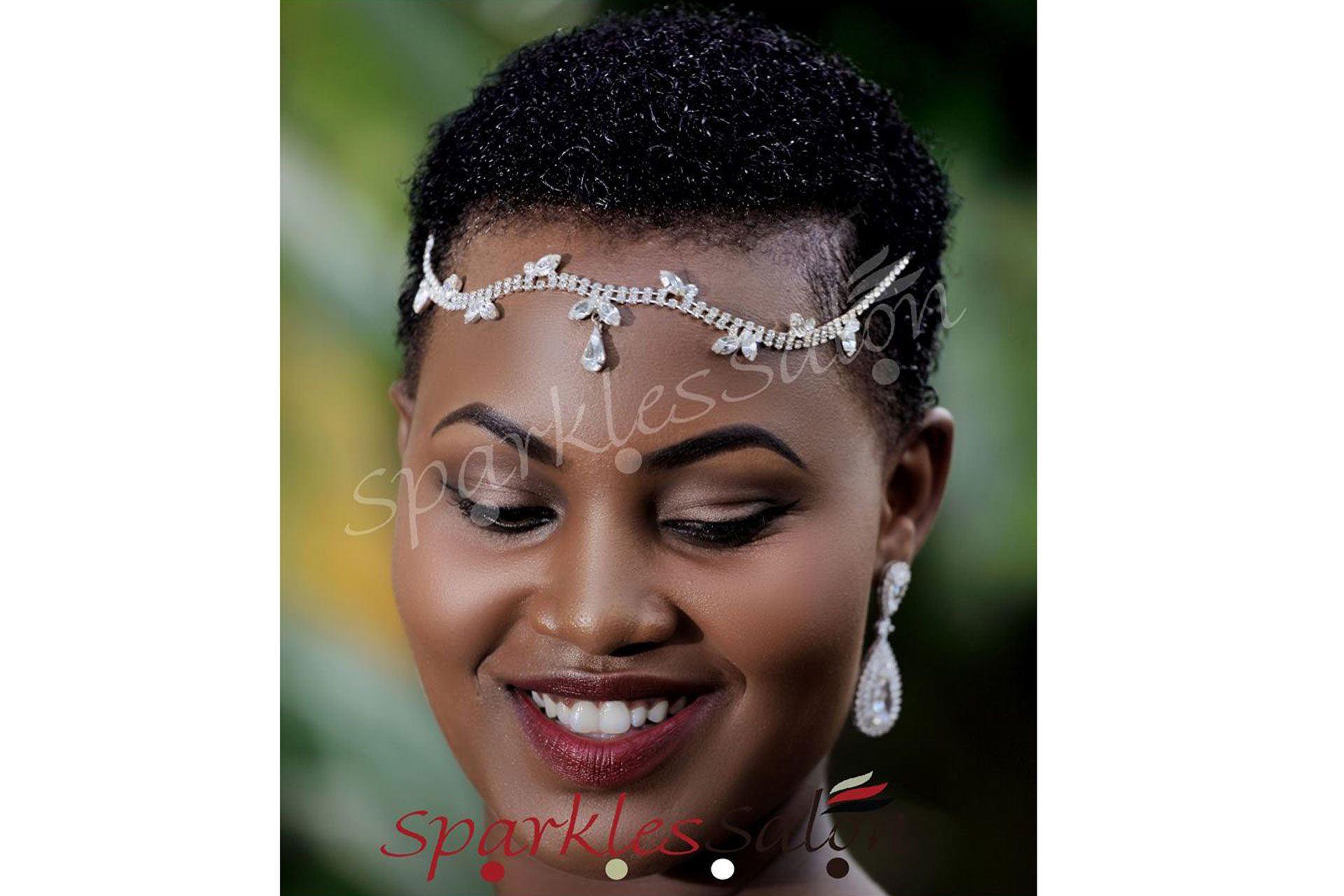 Sparkles has stood the test of time (17 years of existence) providing salon services but it stands out on this list for its  discounts on bridal packages for the second half of 2018.
Afros & Mo Natural hair salon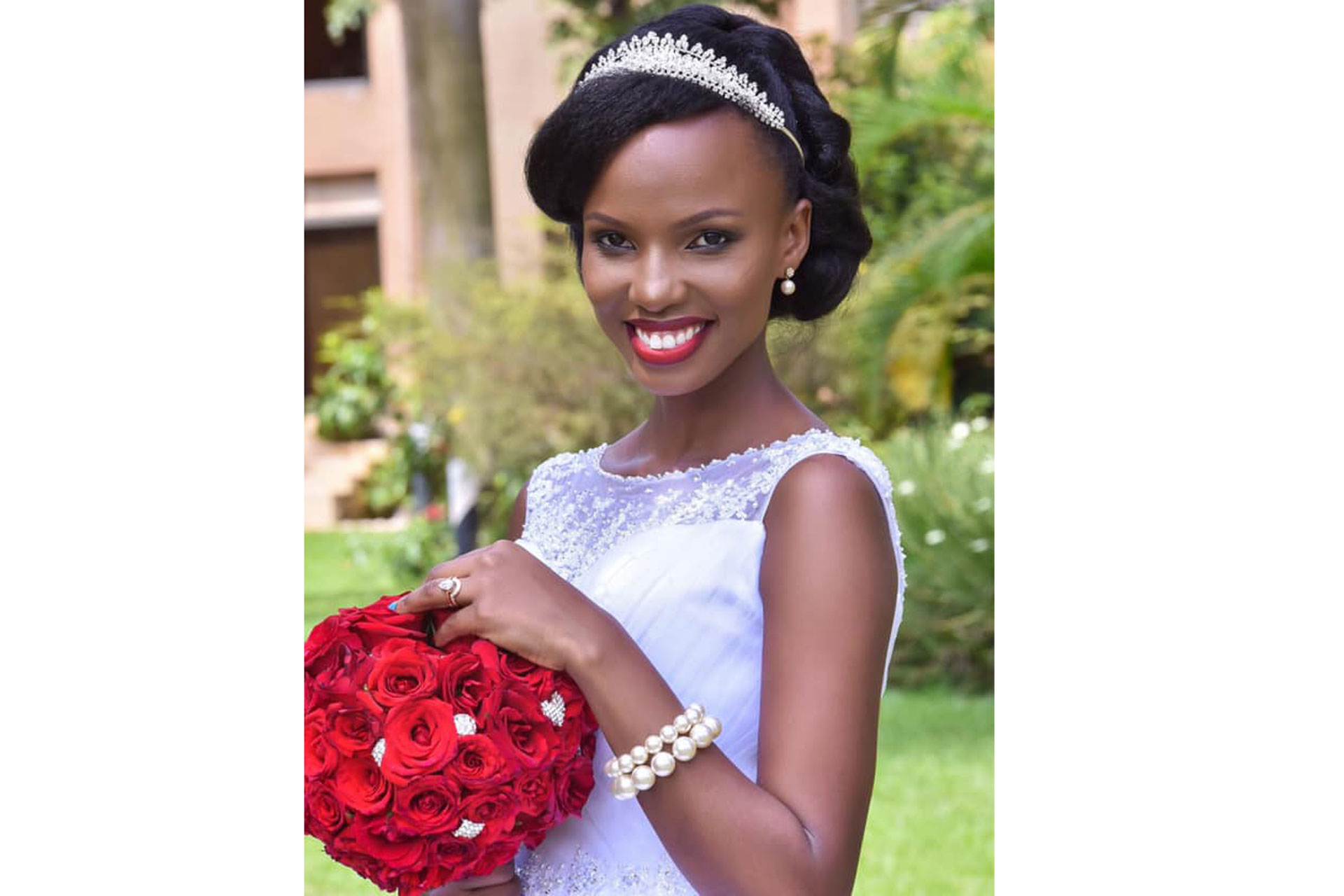 We are in the natural hair revolution. Long gone are the days when a bride had to straighten their hair all because of a wedding. In 2018, we have witnessed many brides walk down the aisle with their natural hair beautifully styled.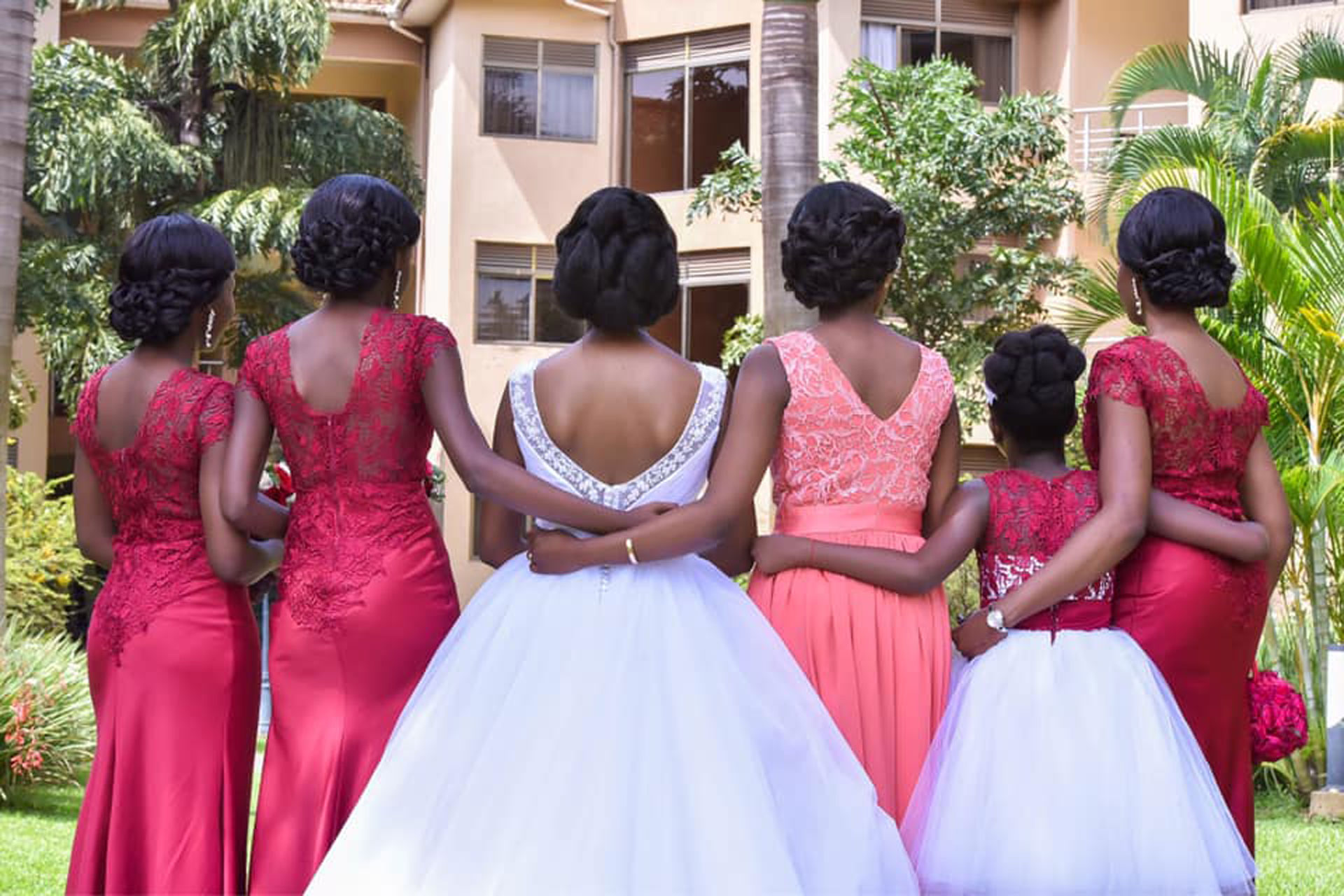 Afros & Mo is one of those saloons that have made this possible, as it is an exclusively natural hair salon in Kampala.
Jefferson Bridal and Mobile unisex salon
The beauty about this salon is it provides mobile services for brides and their maids who prefer having their hair styled from home in order to save the hustle of transportation costs to their salon located on Rubaga. Well, their name says it all.  Also official stylist for Miss Uganda 2018, Jefferson Salon has done more than just styling beauty queens, it has gone a further step to make brides shine with amazing hair styles.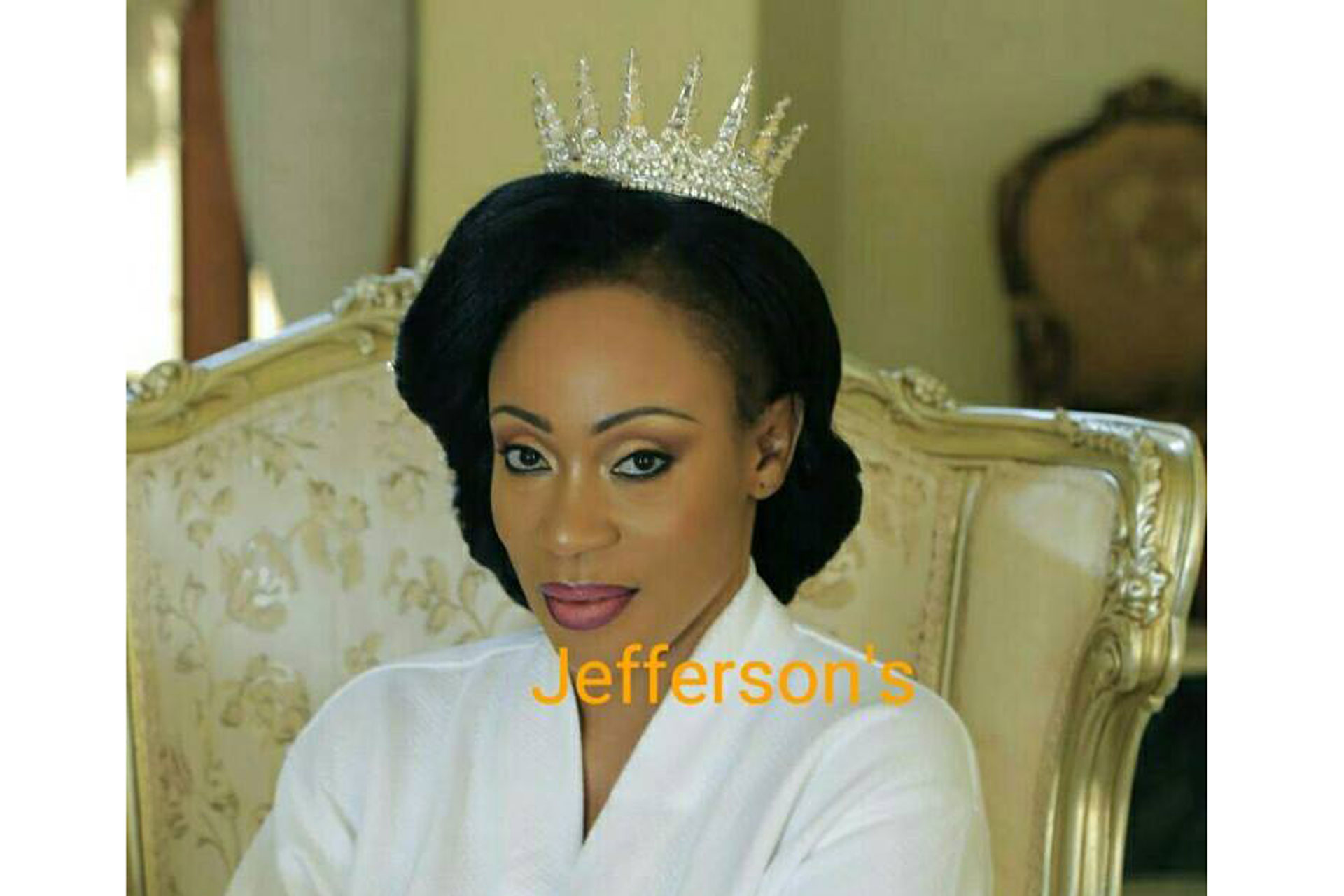 Jessica Kayanja, the wife to the senior pastor of Rubaga Miracle Center, Robert Kayanja looked glorious with her amazing hairdo styled by Jefferson as she celebrated her 25th wedding anniversary.
Bridal Styling by Ice Kenny
Ice Kenny, a local musician known for his loosely titled song, Butida has managed to be outstanding as a bridal hair stylist at Princess of Beauty Salon on Sunset Arcade.
Kenny has styled Ugandan  celebrities on their weddings including Catherine Kusasira, Doreene Mutibwa and Maama Lususu. Notably he moves with his brides throughout the ceremonies to make sure they want for nothing.
Farouk Flair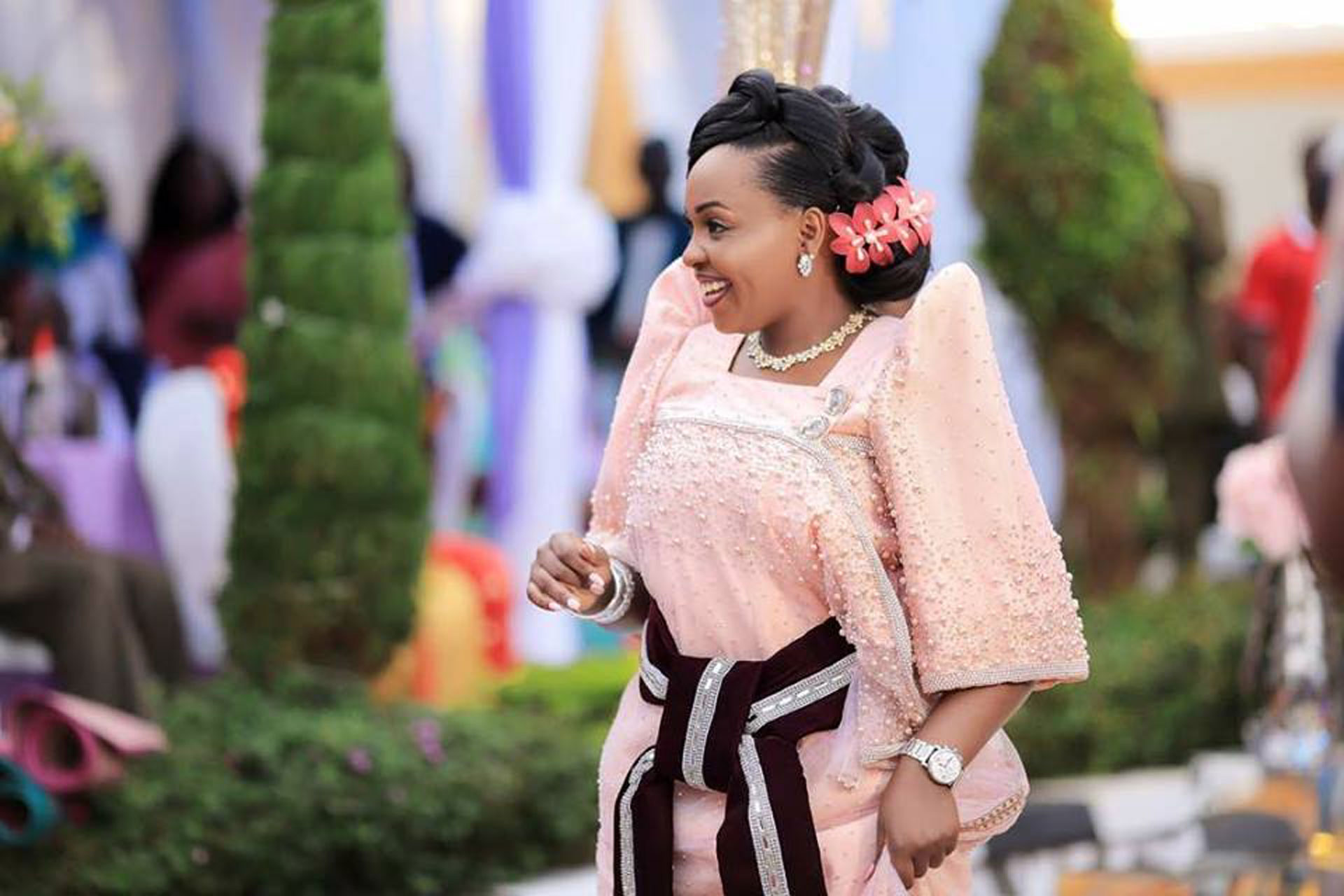 This hair guru has mastered the art of excellent bridal styling and has been able to build a solid clientele if his social media reviews are anything to go by.  He also offers mobile hair styling for brides who prefer being designed from home rather than driving to his Flair saloon located at Mabirizi Complex in Kampala.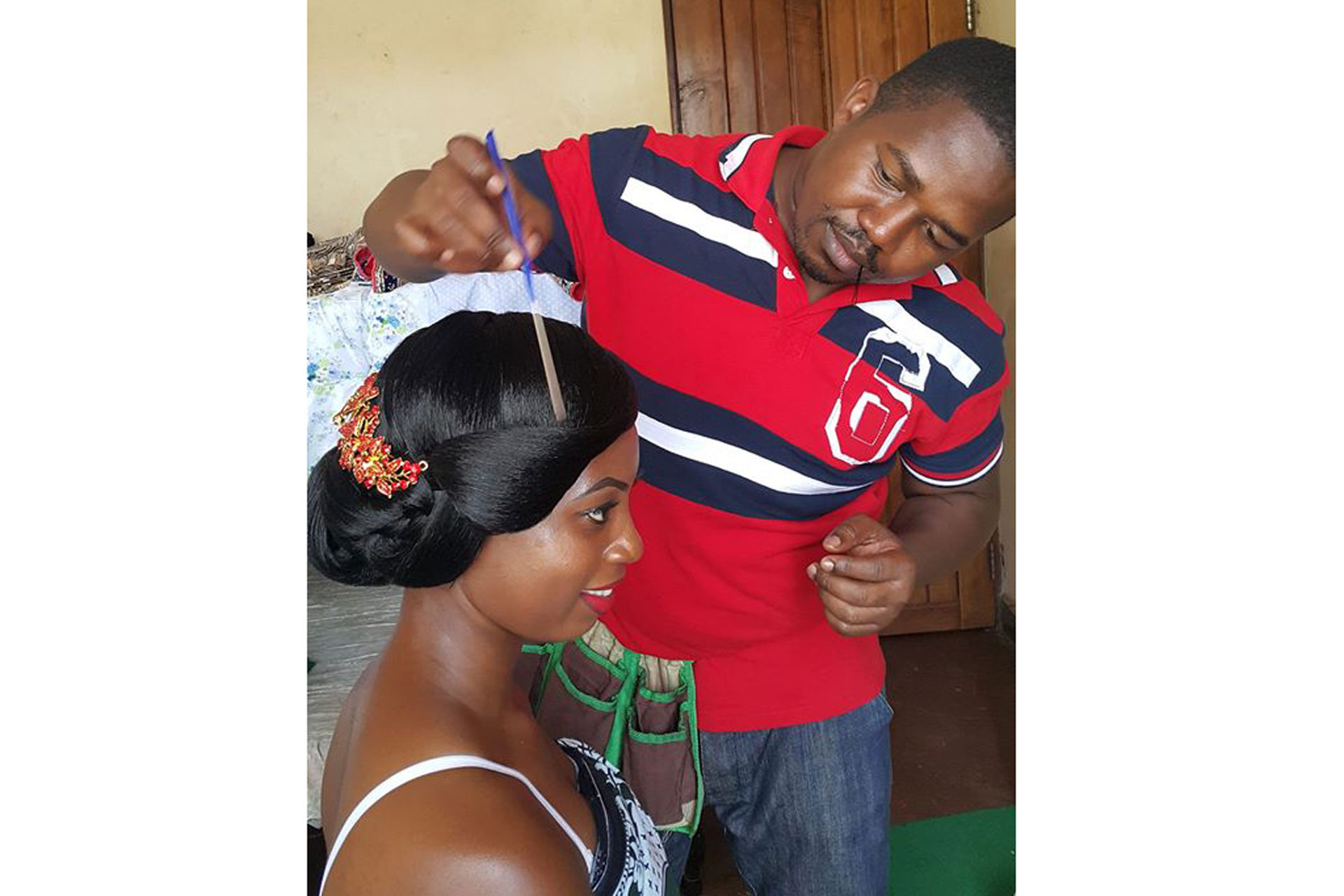 Hair Zipper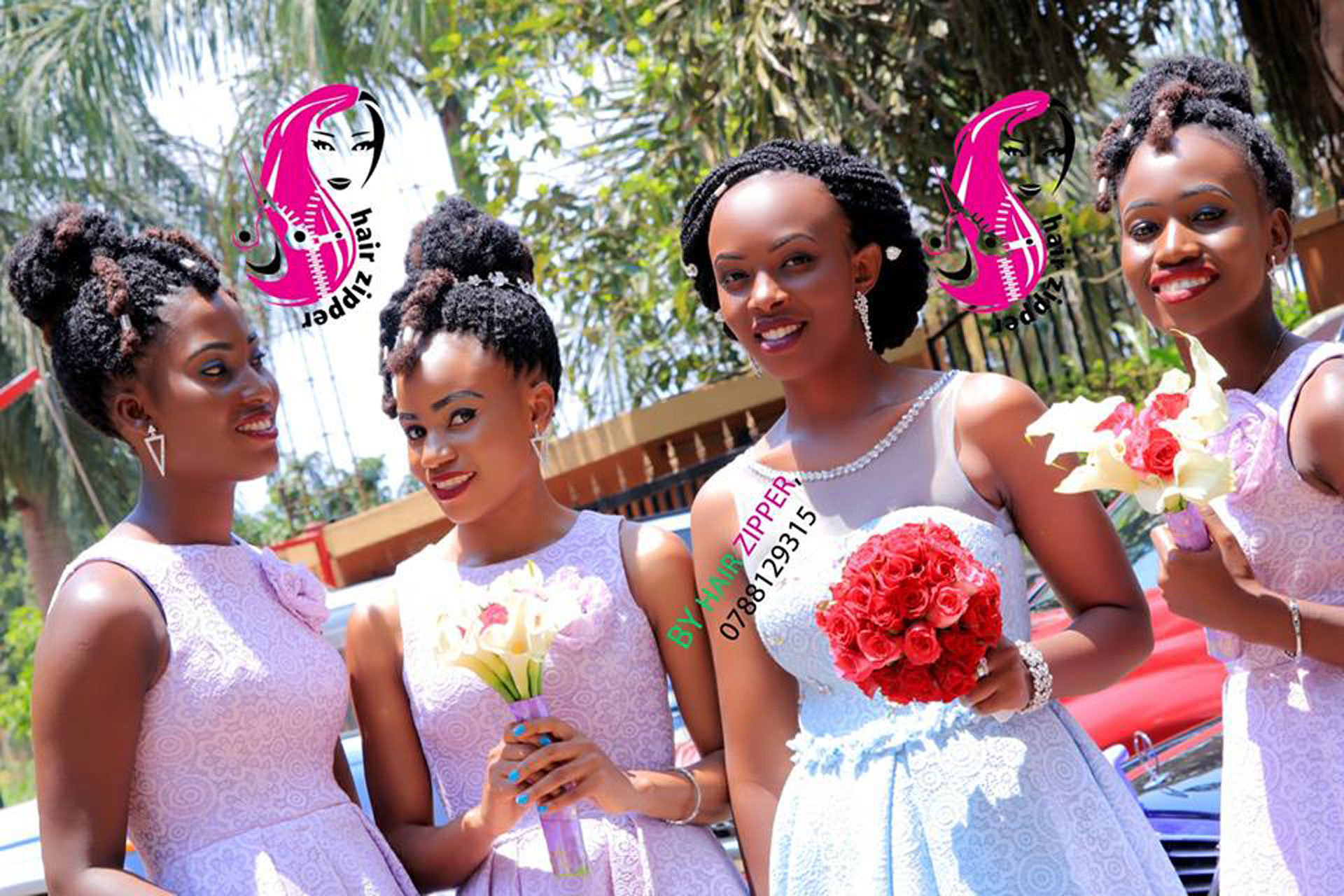 If you are a bride with a love for braids, Maurice's Hair Zipper located on Mabirizi Complex is a place you might want to try.  This saloon has made a reputation for its self via braids and crotchet styling.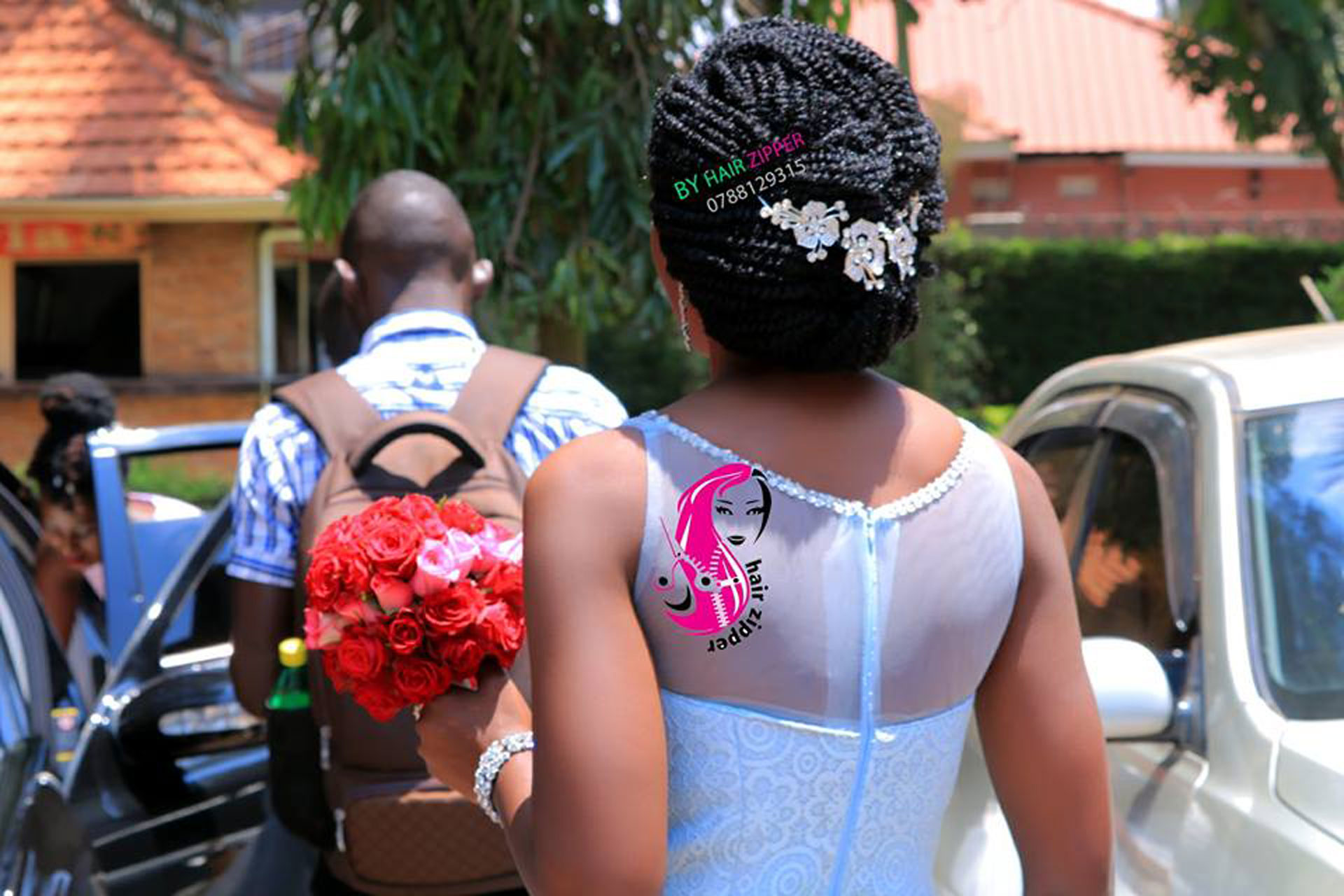 The salon also has a flow of good review on their Facebook page and unending photos to show the quality of work they do.