By Rashim Nabanja
The rate at which people are opting for outdoor weddings keeps getting higher by the day. Aside from the fear of harsh weather conditions, outdoor ceremonies are usually very beautiful and comfortable. They give the guests a chance to experience the beauty of nature and its breeze as they get to witness two lovebirds celebrate the beginning of their new journey.
In case a couple has finally decided to have an outdoor ceremony, the next step would be the setup. This is where tents come in. A long while back open tents were very common and although they were beautiful and ideal on a shiny day, they are a disaster on a rainy day. Tents have however revolved over time.
Couples are nowadays opting for tents that will make you feel like you are indoors but still receive that outdoor feeling.
This trend has also been seen in some celebrity functions like the wedding ceremony of Minister of Foreign Affairs Hon Sam Kutesa's son Isaac Kuteesa, and the wedding of talent of Africa boss Aly Alibhai and former Miss Uganda Sylvia Namutebi.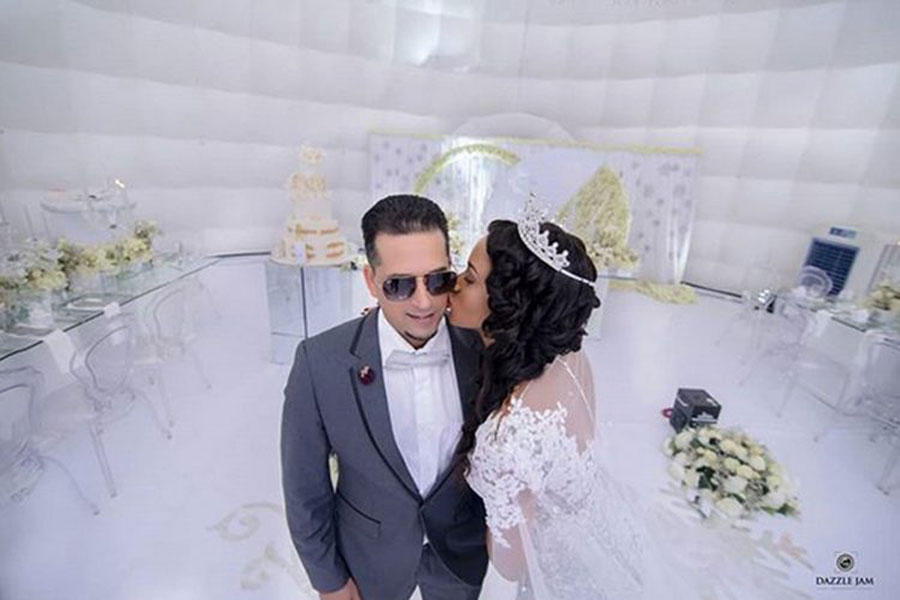 Here is more information on the tents and what to consider if you want them at your wedding;
The tent types
According to Damalie Muwanguzi of Danzo Events, couples are now opting for three types of tents;
The Multiplex Tent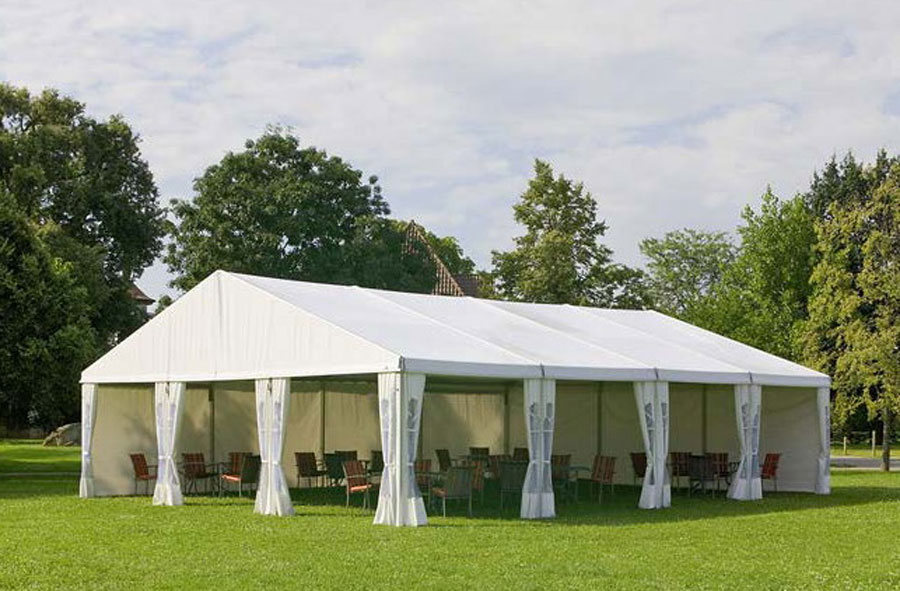 These kinds of tents are the best when it comes to holding a function in an area where there is no option for shelter. The added advantage that these tents have is that they do not need internal poles for support. This makes it easy for the couple and its guests to move and interact freely.
The pergola tent
The pergola type of tent has a shape similar to that of a hut. It has a pointed roof and shaded curtains, which are wrapped from the poles in case there is a need to protect the guests from direct light. These tents are a bit smaller compared to the multiplex tent due to their shape therefore when it comes to setting them up, a couple may need to use more than one basing on the number of their guests.
The skyline tent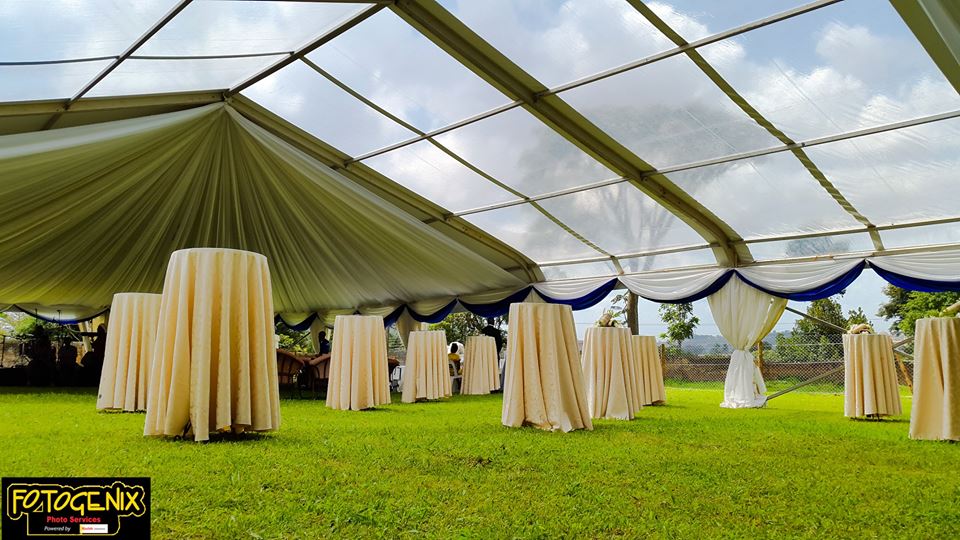 According to Esther Nabbagala of Luminous Events, the skyline is the most unique of all. Similar to the multiplex tent, the skyline is also shaped in the form of a house. However, what makes it unique is the fact that it has a transparent top that creates more room for natural lighting. Skyline tents are also much larger that they can accommodate a large number of guests and still leave room for other activities to be carried out.
Where to get them
Nabbagala says accessing these kinds of tents isn't a hard task. All that is needed is to contact an events planner and then get to meet up and make selections of their choice. However, she adds that some events planners may not have access, therefore, it would be better to get in contact with someone that deals specifically in tents.
The tents are however originally imported from foreign countries like China, South Africa and Germany then later rented out to different clients for their functions.
Choice of environment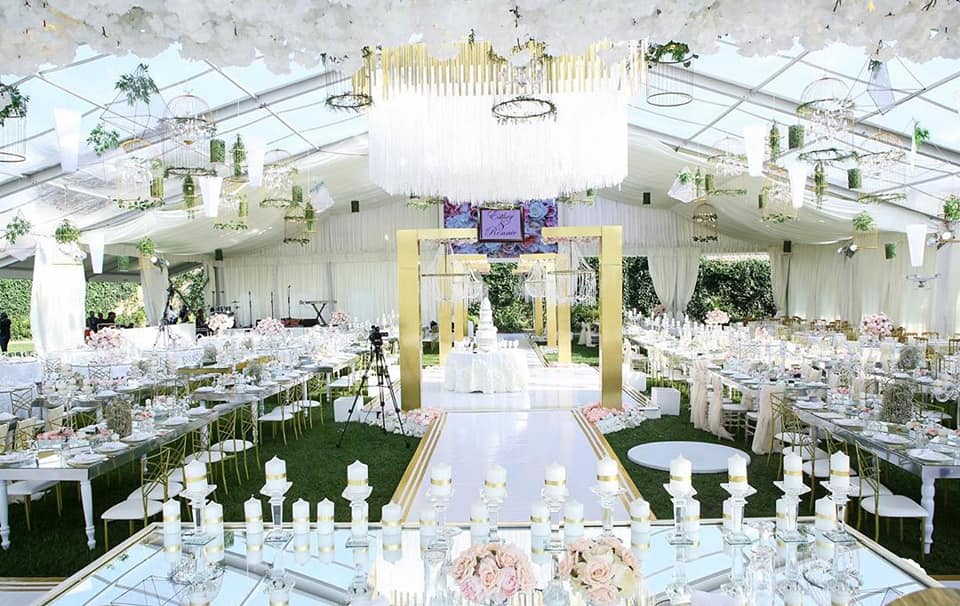 Outdoor weddings have always looked fantastic in a green environment. However, there are some green environments that do not favour the set up of tents.
Tents need an environment with a much calmer breeze and a flat surface for their stability.
On this note, Nabbagala advises couples that when it comes to the selection of the location of the ceremony, the bride and groom need to contact their tent supplier earlier so as to visit the location and decide what side the tent will be placed.
The prices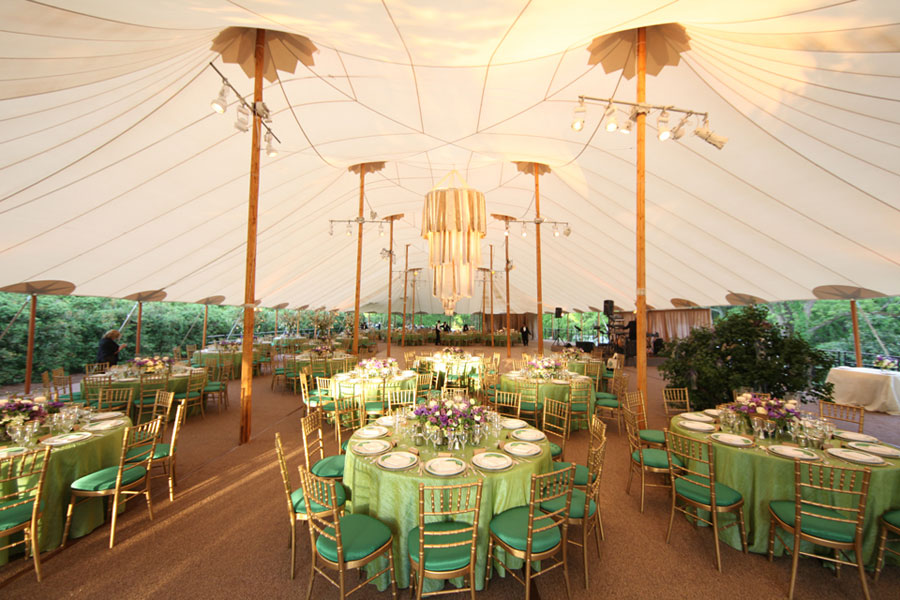 According to Muwanguzi, the price of tents highly depends on the number of guests that the couple will be inviting;
"A multiplex tent accommodating about 300 people, would go for about Shs6.5 million, however, if it is to accommodate over 600 people, then the price may up to Shs15.5 million."
Muwanguzi adds that since the skyline is the most unique and caters for all your guests leaving extra free space, it would cost around Shs9.8 million.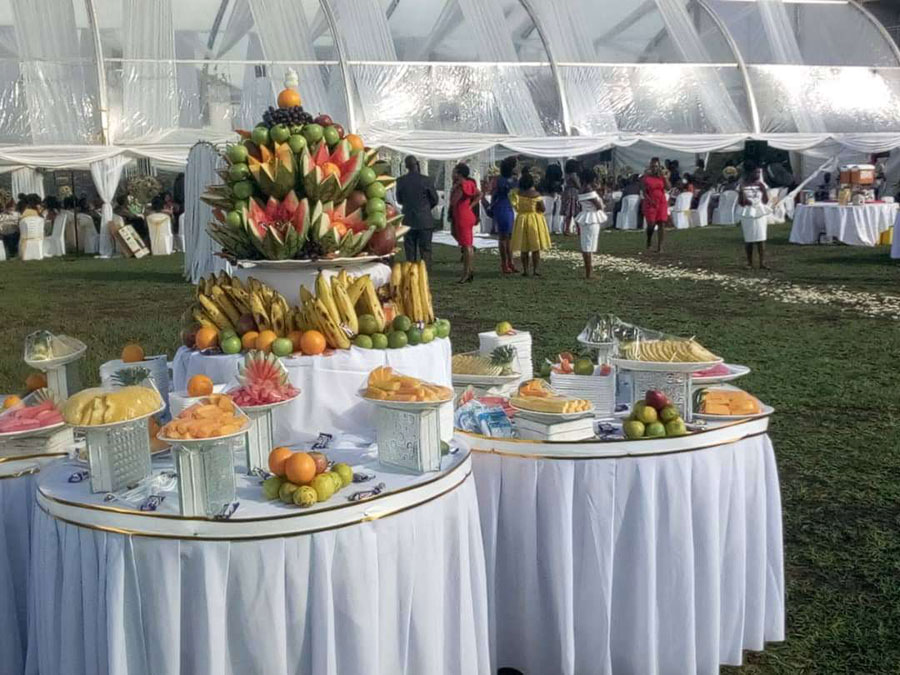 The pergola tent being smaller, one accommodating over 200 people would cost Shs1.5 million.
However, Nabbagala says for the tent to stand out more, it would need a touch of unique décor to make it stunning and the end results will be worth every single cent.