By Susan K. Muyiyi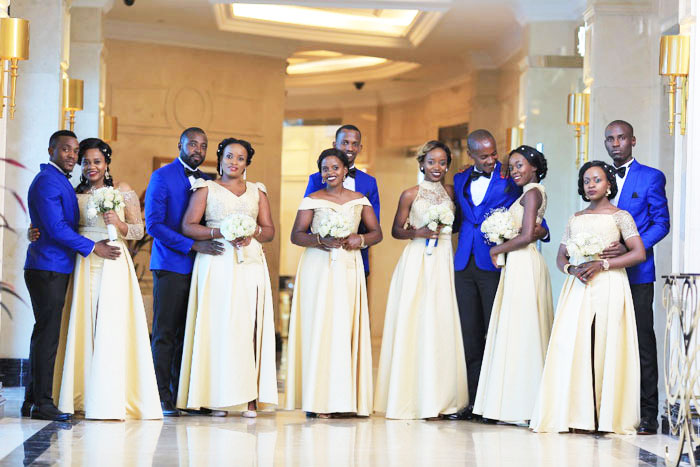 He has proposed and organising a dream wedding is now priority. But, first things first, you have to sort out the details of putting a bridal team in place. The dynamics of choosing a bridal team are amazing. Some believe that it is the "right" of unmarried women to be included on the bridal team. Naturally your friends and sisters come to mind. Make your pick depending on your situation.
But you may leave some egos bruised. How are you going to tell your overzealous friend or your husband's sister that she has not been chosen when she has already shown you samples of the possible fashion for the dresses your bridesmaids, herself inclusive, will wear? Some brides are lucky not to have to break this kind of news. If you must, however, make sure your friend can contribute in other areas and let her know early enough.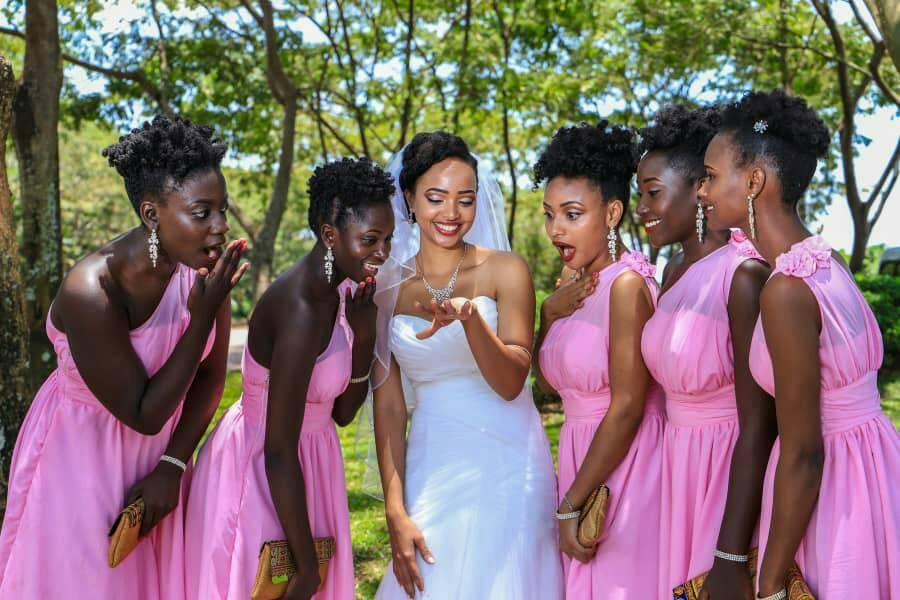 Every bride has her reasons for choosing her team. After hand picking the bridesmaids, let them know in time to prepare for your big day. Of course you will have to pick the maid of honour first because they have a huge responsibility to carry.
Strike a balance, some brides opt for a selection of a maid from every area of their life: one each from the groom's side, friends at work and church and relatives. There is, however, no rule to this and you can't make everyone happy. Do not succumb to the pressure to include other people's choices because at the end of the day, it is up to you really.
Even though the bride-to-be reserves the right to decide what her bridesmaids will wear, she has to take into consideration what they are comfortable with. Some of your friends may not be comfortable with exposing a lot of flesh or wearing high heels for a long period of time.
Flower girls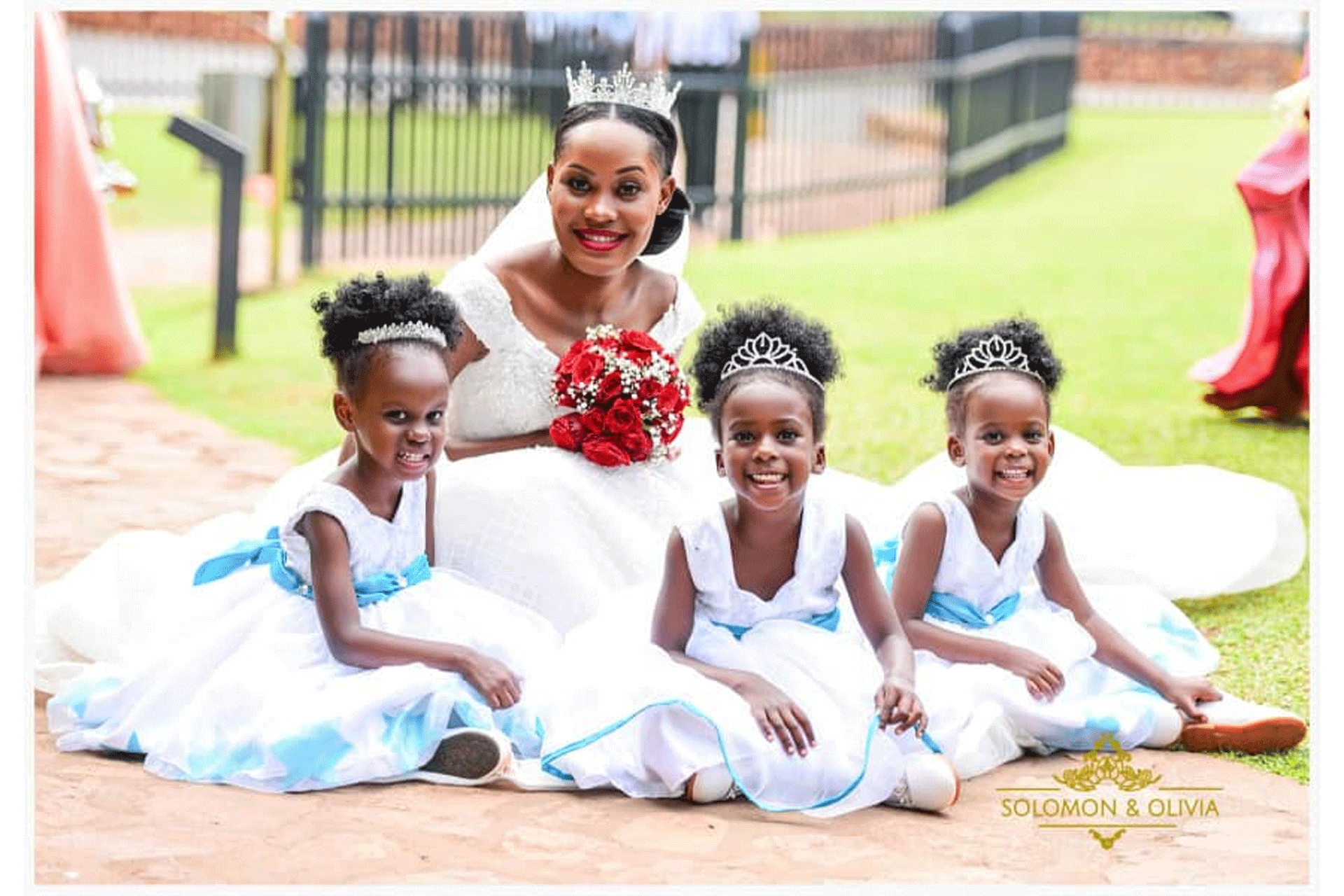 Some couples are opting to leave children out of the entourage. But you can enjoy the company of the traditional ring bearer or the little princesses who throw rose petals just before you walk down the aisle. Bear in mind though that little children get tired quickly and may become distressed so understanding their temperaments is key. It helps to have their mothers or someone they know nearby. Make sure that they eat in short intervals. It also helps if you personally know the children involved.
Numbers matter
When choosing your bridesmaids, the number matters. Some brides are obsessed with a crowd. It is your wedding after all but bear this in mind: The number of maids will affect your transport budget, the seating arrangement and time management.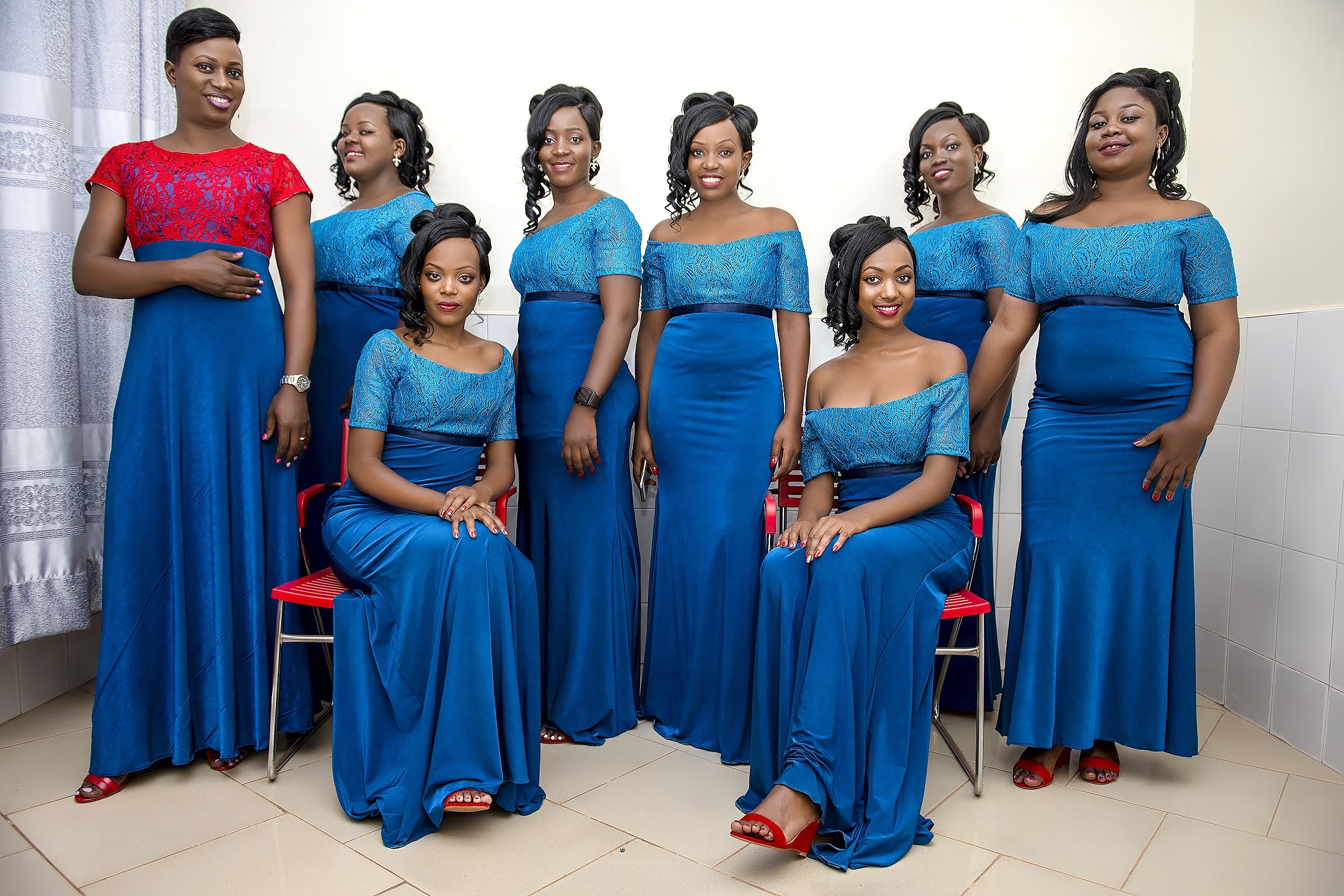 Pick people you feel free around
It is not wise to choose someone as a part of your entourage just because she chose you to be a part of her bridal team. Every woman has friends, undeniably, but how many are bosom friends? Since it is your day, you should be surrounded by people you feel free around and what's more, laugh like crazy and not be phony.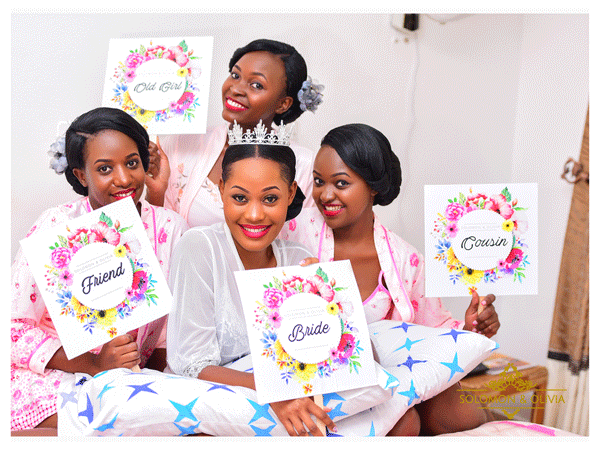 Ability to foot their bill
For others, being able to afford the expenses of one's self is key in determining their choices. Initially, people had to raise money for the bridesmaids' dresses and other accessories. These days, having your bridesmaid footing that expense saves you a lot of money.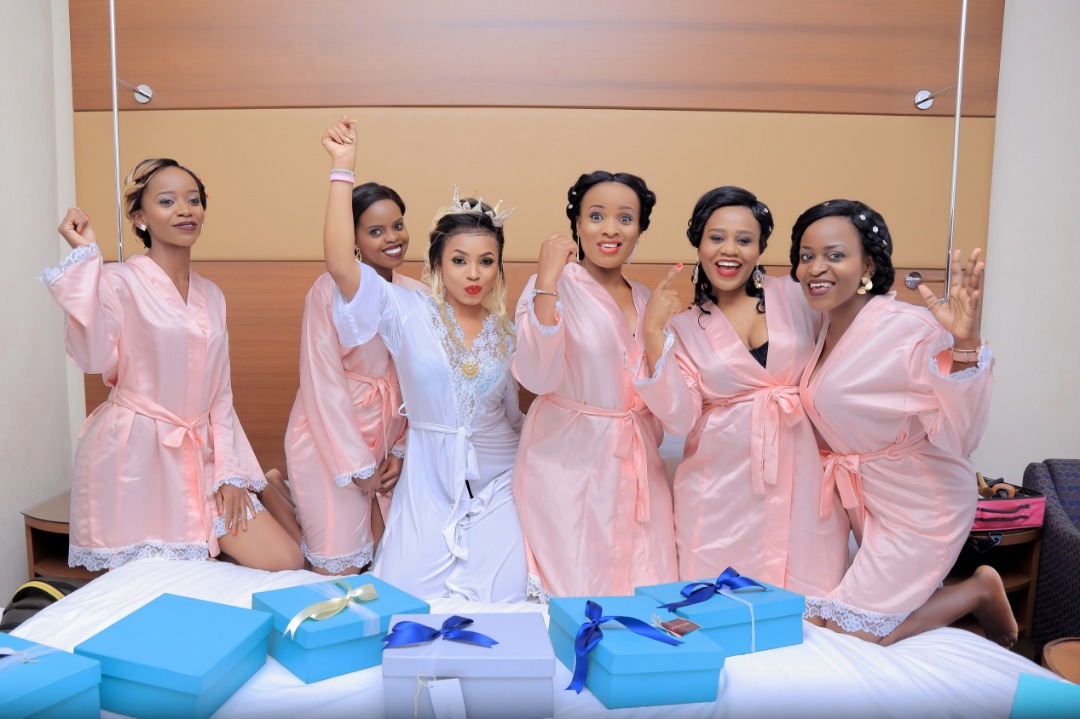 Size of the brides maids
There is the practice of the bride choosing slender maids because she is slender herself; if she is of light complexion, her entourage should follow suit; if she is tall, should be a reasonable height as well. However, you can still have maids who do not necessarily have the same physical attributes as you.
Consider the maids' schedules
Consider your friends' schedules and how your wedding fits in. If your wedding is going to be on a weekday or out of town, they need to know well in advance so that they can plan well.
Size of the entourage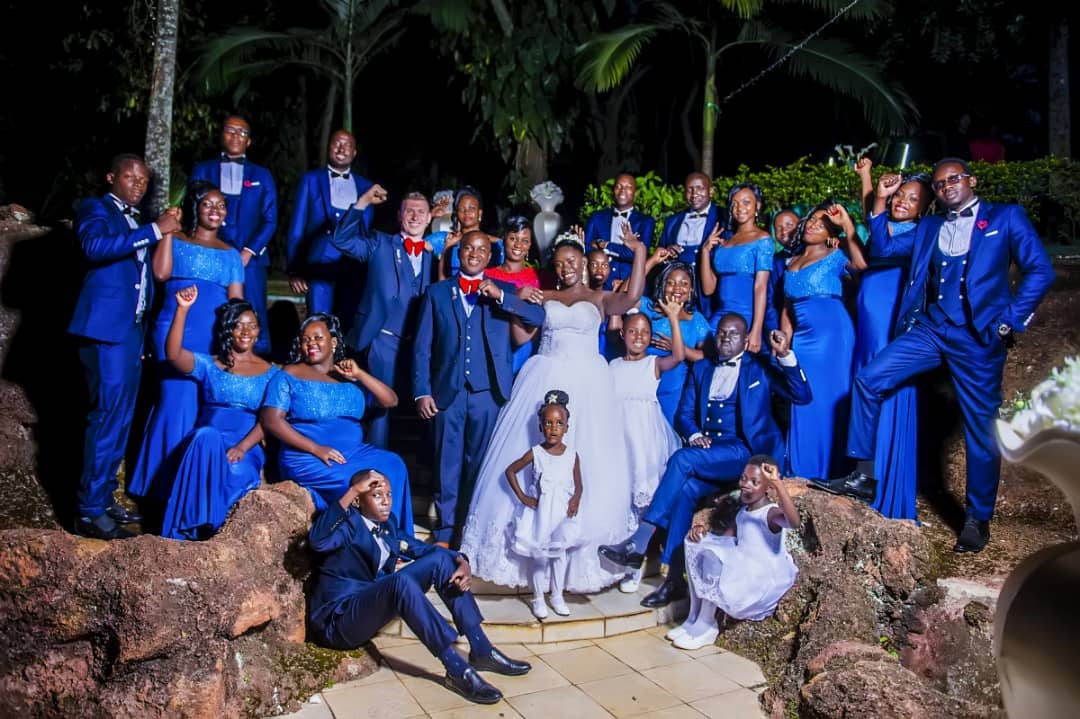 Bigger entourages have mishaps but if that is what you want, tips below will keep them in check.
Make sure that you all spend the night in one place for easy coordination.
Should any of them give you reason to change your mind, don't hesitate.
Give time for your team to organise resources; skillfully tell them what you want without offending them.
Make sure that each person on the entourage is there willingly because it is a sacrifice of time and resources to be there for you on that day.
The role of your maid of honour continues way after the wedding day.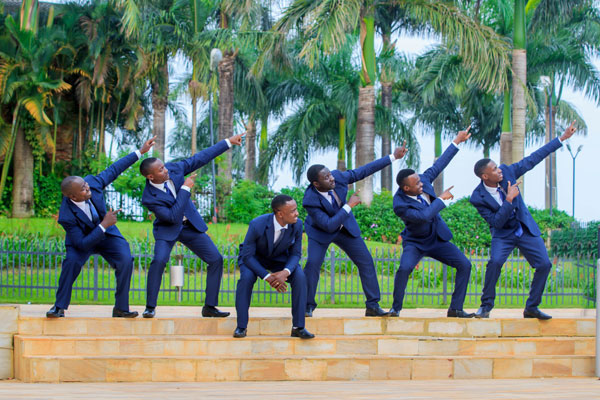 The men rarely indulge themselves in choosing a massive entourage but there is one person – the best man who is very important. Men prefer a friend – a real friend for a best man. One who won't make them stay out late at the stag party and do the unthinkable. A groom's brothers and friends can also be included. This is how you can choose the right bestman.
Do not succumb to the pressure to include other people's choices because at the end of the day, it is up to you really.