By Maria Immaculate Owechi
Choosing bridesmaids is a personal choice for the bride-to-be but the challenge is when she is scared of upsetting some people along the way. Because bridesmaids add colour and fun to a wedding, the decision of having them is one that is hard to escape, but also one that will cost you if wrongfully done.
The following are reasons a bride is advised to avoid basing on while selecting their bridesmaids;
Choosing a bridesmaid because they are family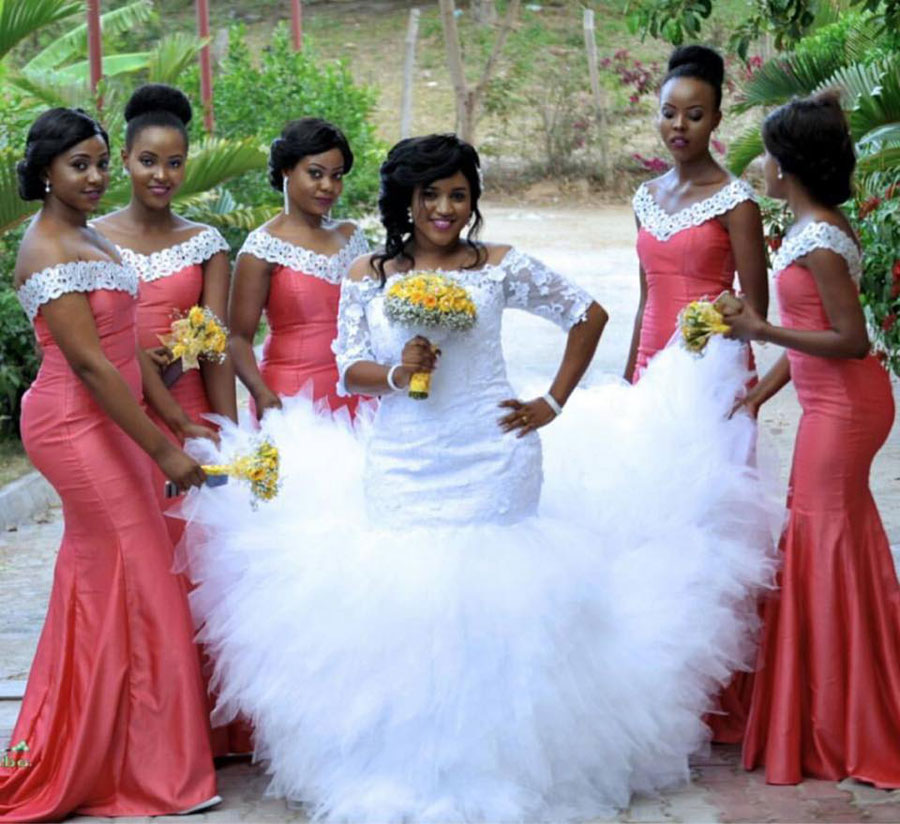 There are some ladies who have friends who are more close and loyal to them than their own family members.
According, to Connie Atim, a crafts shoemaker and wedding coordinator, it is important for the bride to be surrounded by bridesmaids she is comfortable with even if it comprises of only friends.
She adds that if a bride already knows a certain sibling or relative's behavior may cause clashes with the rest, then, this is enough reason for them not be a part of the entourage.
Atim narrates of a wedding she coordinated two years back where the mother-of-the-bride wanted two of the bride's elder sisters to be part of the entourage.
She says the bride did not agree because the eldest was a control freak while the other was insensitive and known for having a loose tongue.
The wedding coordinator says she tried to advise the bride to firmly disagree but the fear of her family's wrath guilt-tripped her into including them.
"On the wedding morning, the bride panicked when her matron threatened to quit her role after one of her sisters insulted her," Atim reveals.
It was after some convincing that the matron accepted to stay for the sake of their friendship.
Atim advises the bride to instead consider giving such relatives other responsibilities like wedding coordination.
Suggestions from another party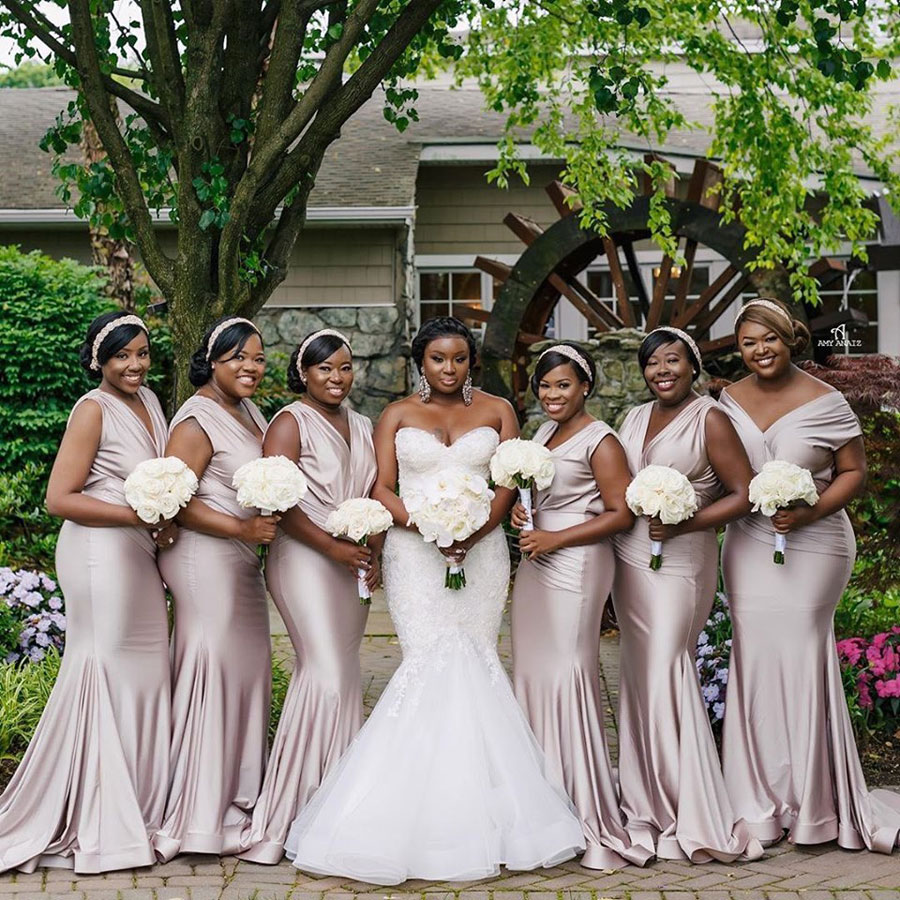 There are situations where the bridesmaids are suggested by someone who may have influence over the bride like her mother, mother-in-law or husband.
A housewife who preferred not to be mentioned shares that on her wedding in 2008, her husband suggested that two of his sisters should be included on the entourage.
She says they were nagging with their constant complaining, grumbling and questioning of her style choices.
"I tried to plead with my husband to exclude them but he said his mother would be unhappy," the housewife reveals that she understood his point of view but wishes she had politely but firmly declined.
Because you were part of a person's bridal entourage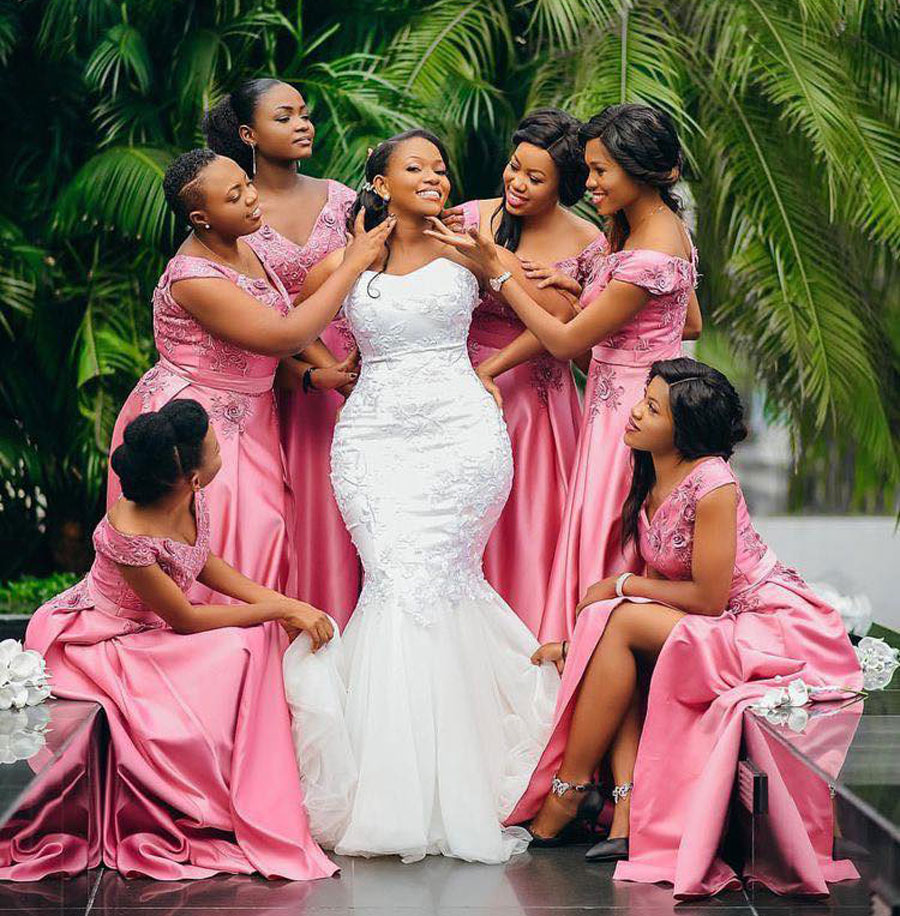 Sometimes a bride may be guilt-tripped to select a certain bridesmaid because they were once part of their bridal entourage.
The person in question may have also in advance informed the bride to consider making her a bridesmaid reminding her that she was one too at her function.
Scovia Amia, who is soon-to-be-wed at the end of this year shares that one of her friends is already unhappy because she refused to include her on her bridal entourage like she did.
"I made it very clear to her that I only want two bridesmaids and the people chosen are closer to me than she is," Amia explains.
Maureen Kemigisha of Marbles Events says everyone has different qualities they look at while choosing their bridesmaids. " You may have seen me fit to be your bridesmaid yet according to the standards I want, you do not fit in even if we are friends," she states.
In order for groomsmen to walk hand in hand with their real-life partners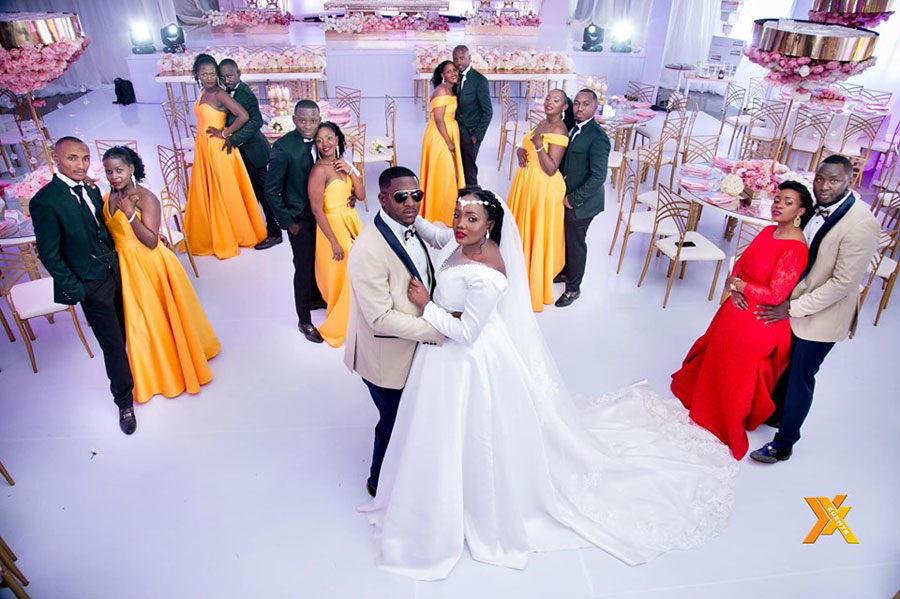 Atim says sometimes a groom may suggest to the bride to include some of his groomsmen's partners among the bridesmaids.
She says as long as the bride is not close to them, then there is no reason doing it to please the friends of her husband-to-be.
"The rule is a bridesmaid has to be close to the bride and the rest have to be comfortable being guests," Atim emphasizes.
The bridesmaid can afford her outfits.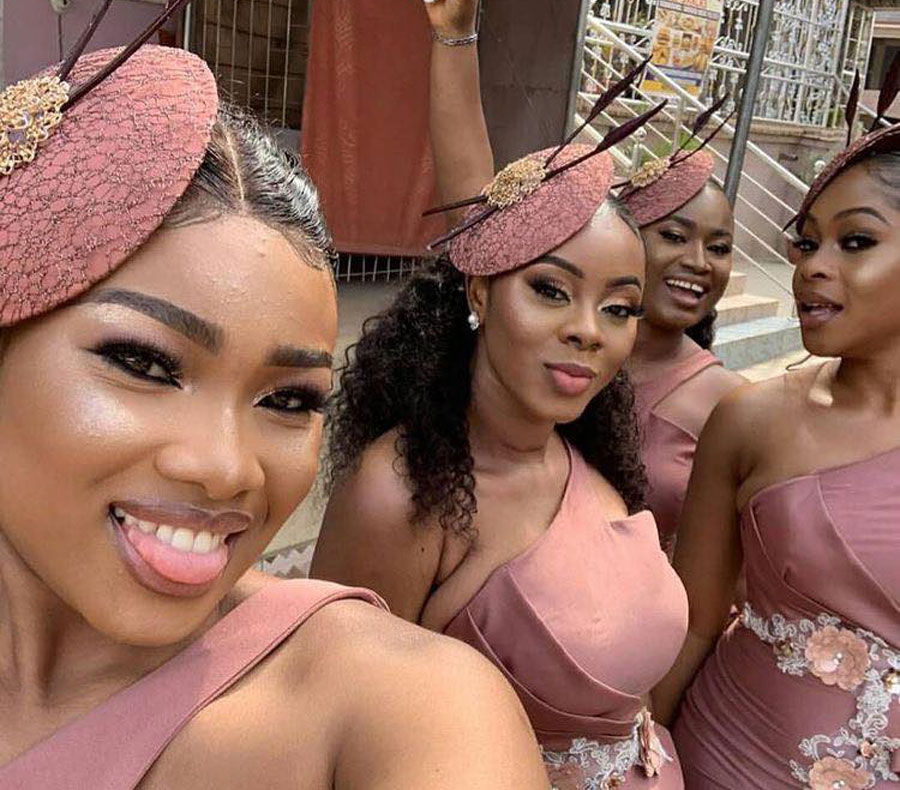 Kemigisha says it is a good thing for the bridesmaids to be financially able to take care of their outfits but character is still key for a peaceful entourage.
She narrates of a cousin's wedding where one of the bridesmaids quarreled when the chosen outfits did not seem to meet her standards.
"The lady claimed that the fabric was of a low quality than the money she contributed," Kemigisha shares.
"The bride-to-be had to refund her money and instead replaced her with somebody else," she comments.
Choice-based on appearances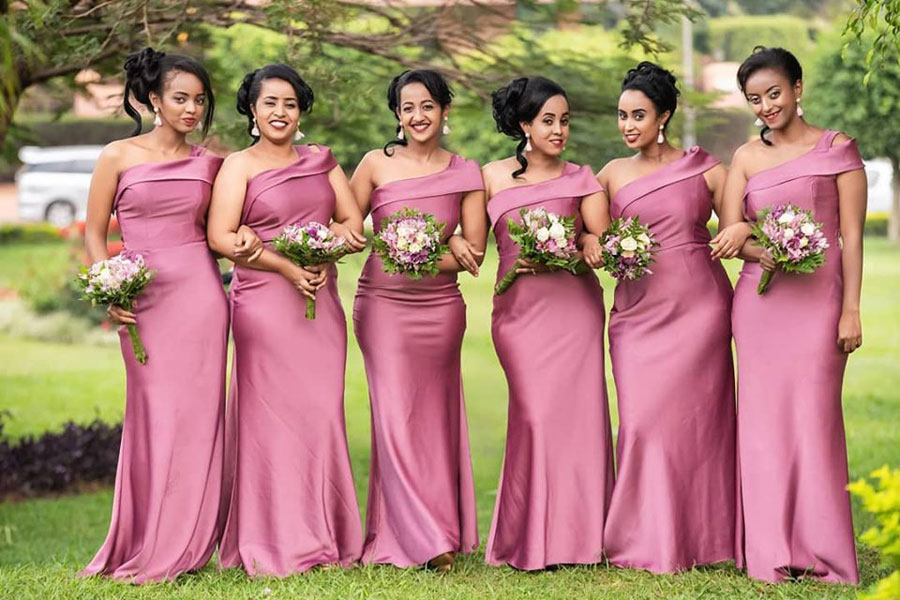 Having an entourage of good looking bridesmaids earns a bride positive comments from their guests. This is one of the reasons why some brides are specific on including a certain body type, height or color complexion to match with the outfits or theme colour in mind.
Just like the other sources have said, a wrong personality will eventually lead to clashes with others.
You want to be with people who can go through thick and thin during the stressful preparations. That is why being surrounded by loving and supportive bridesmaids lighten the burdens you have to bear with.