By Maria Immaculate Owechi
The role of flower girls is usually given to young girls between the ages of two and eight years to sprinkle petals along the aisle for the soon to be wedded couple.
Brenna Kleman a 27-year-old nurse surprised many when she chose her 83-year-old Grandmother to be the flower girl at her wedding to fiancé Brock Kendall in April, 2019.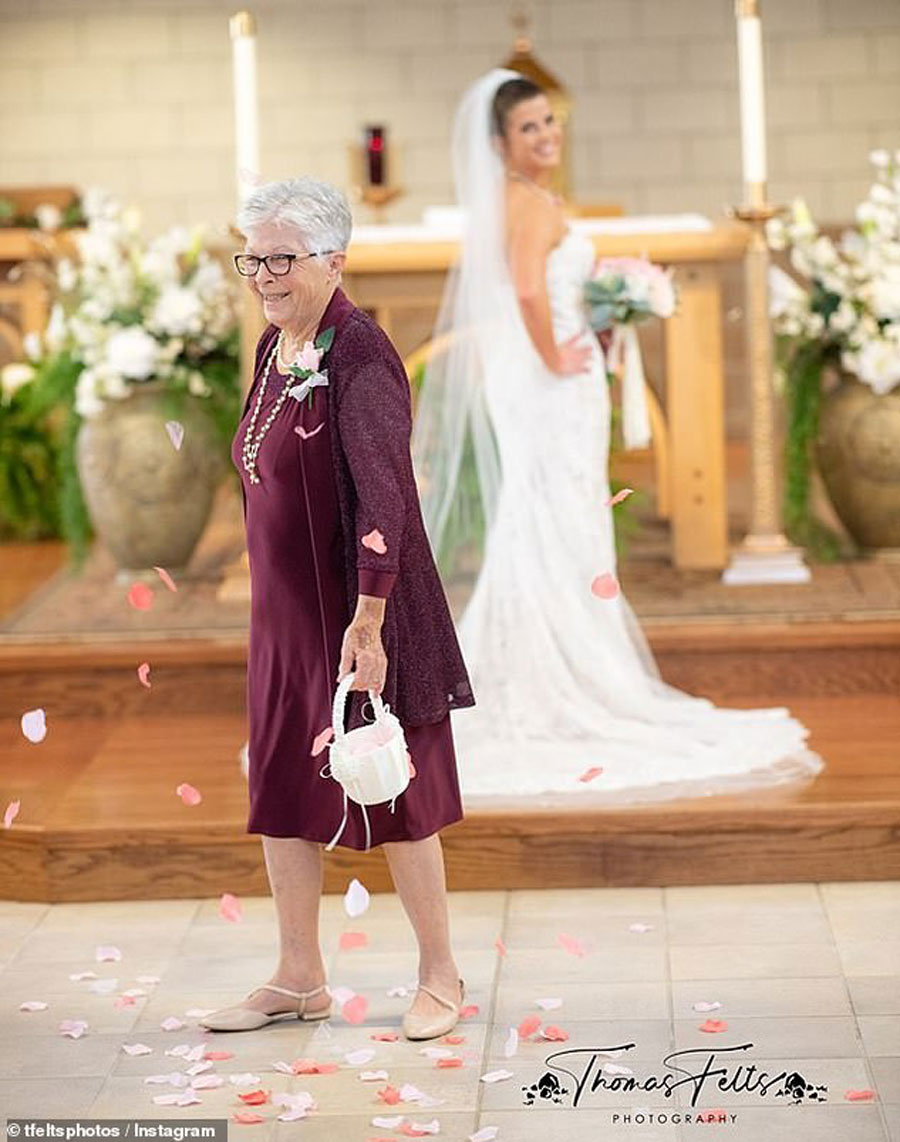 Kleman says she got the idea from one of her elderly patients who had also been a flower girl at her granddaughter's wedding.
In an interview with UK's Daily Mail, the nurse's grandmother says she felt excited and blessed to there.
The elderly lady looked elegant in a maroon dress and an overcoat attached with a lovely pink flower on its left collar side as a boutonniere.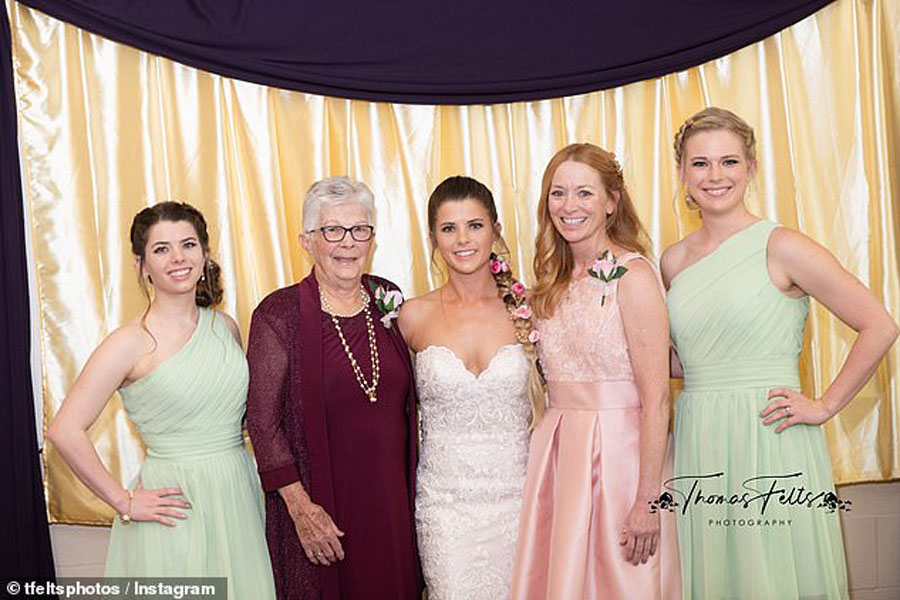 "The whole congregation just could not stop smiling when they watched Grandma walk down the aisle," Kleman revealed. "She got a little teary-eyed… she said she wanted to make sure that she did everything well and all went ok for my day."
Their wedding photographer Thomas Felts also captured fun moments of the Grandmother jumping in the air while throwing pink rose petals around.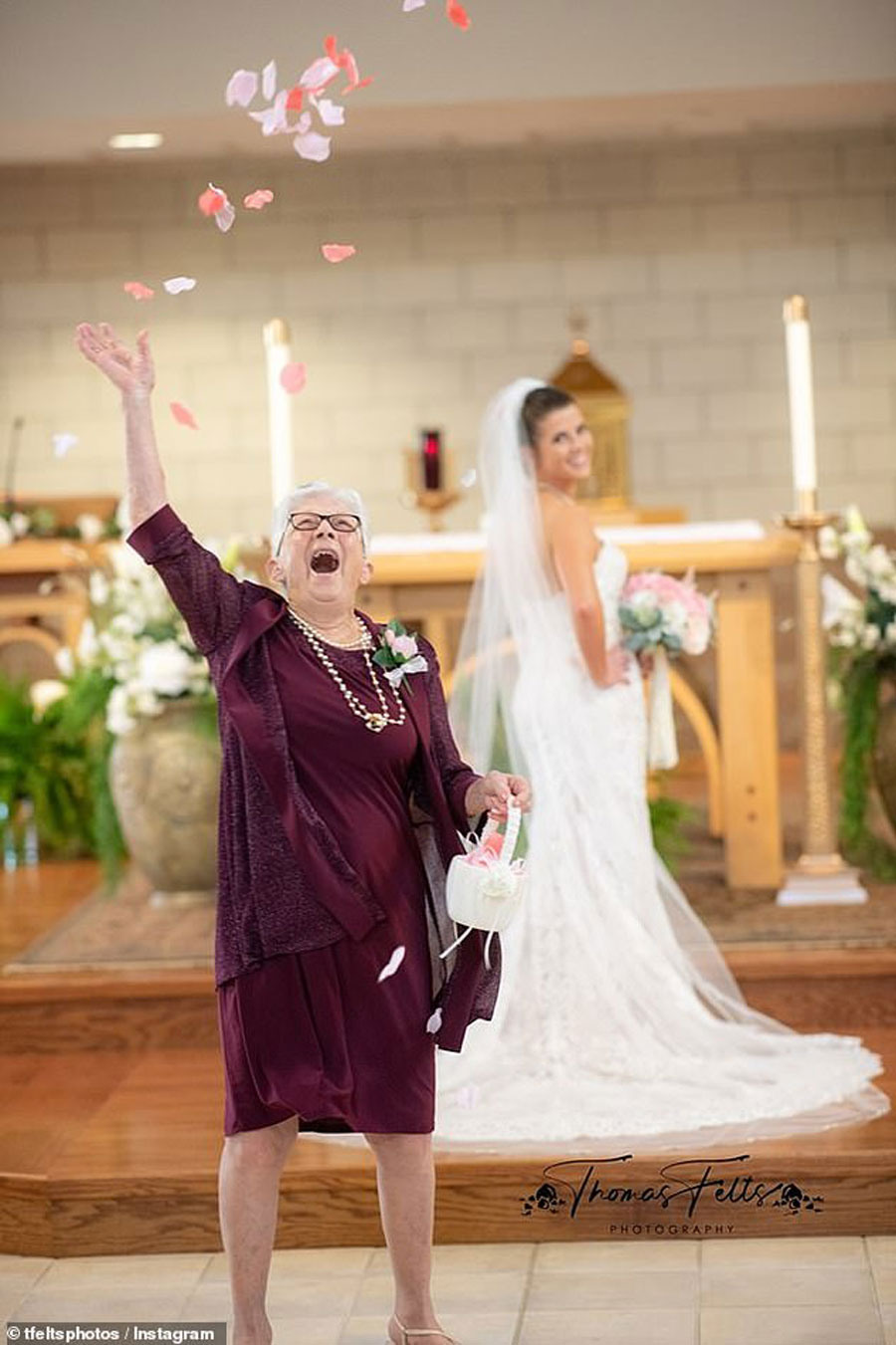 The bride also revealed that her grandmother has been married for 63 years, something she hopes for own marriage.
"Even though grandfather has been sick for a while, grand ma's positive attitude keeps them on top," Kleman shared in the interview.
"Like since they couldn't dance together like they used to, Grandma would bring Grandpa — and his walker — to dancing venues so he can watch her in action," she added.