By Gertrude Mutyaba
Stephen Ssebatta, a businessman found Sarah Namatovu delightful and affectionate on the day he set his eyes on her when she went to his shop and decided to wed on February 9 at Our Lady of Visitation Nabbingo Parish.
When and how did you meet?
Stephen: We have been friends for 15 years. We met in 2004 when Sarah came to my shop to buy some items. I befriended her and I started visiting her at university regularly and we got close.
Sarah: I was in my final year at university and one day, I went shopping at his shop in Nabbingo but I did not find what I wanted. He politely directed me to another shop. After getting the items, I went back to his shop and thanked him. He asked for my phone contact which I gave him, and since then, we became good friends.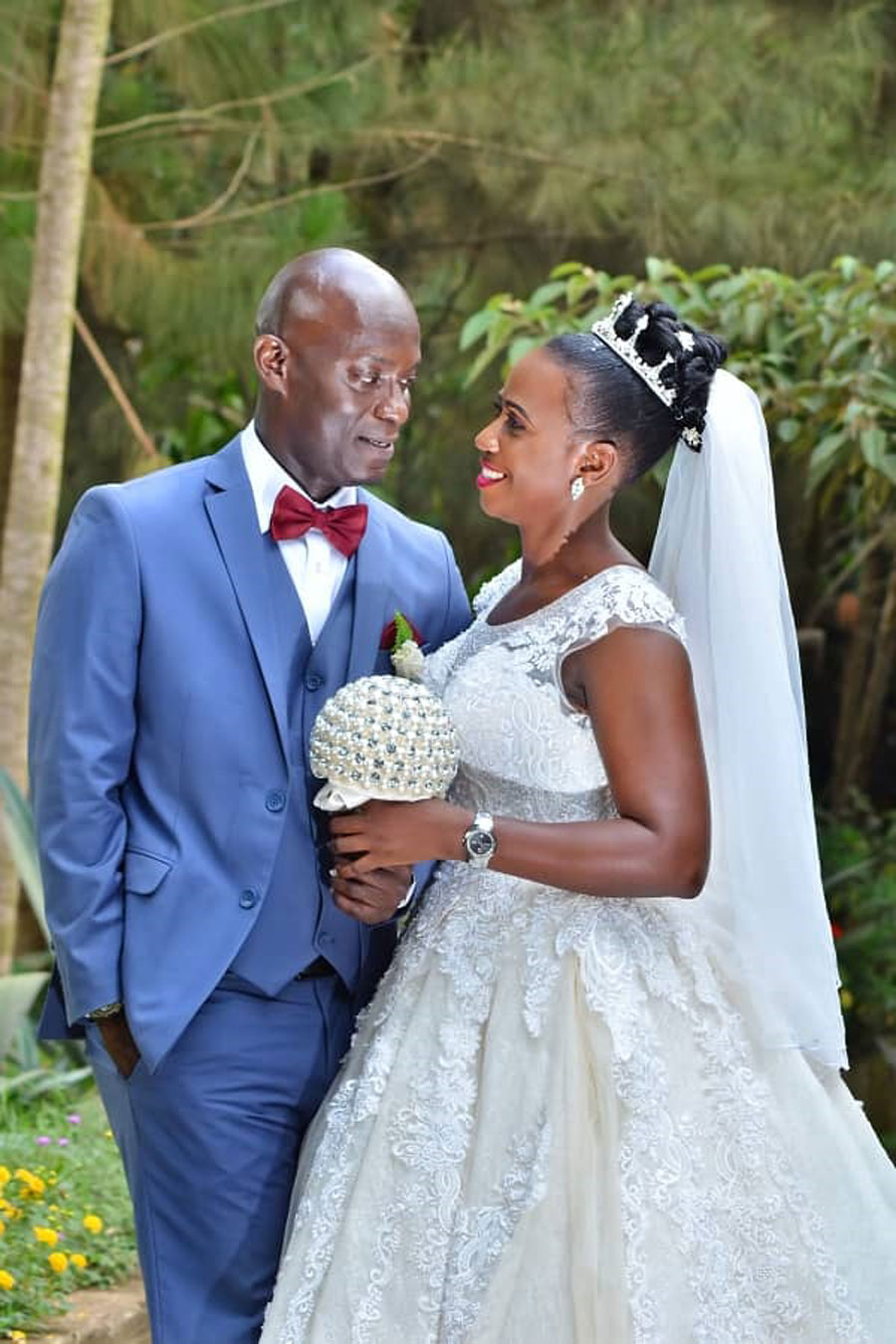 When did you become so close?
Stephen: In October 2005, when I asked her to become my fiancée.
Sarah: Stephen got serious with me in 2005 but I sensed that his mission was to love me even though he had not told me at the beginning since he was nice to me.
What made her the woman of your dreams?
Stephen: Sarah is beautiful, disciplined, God-fearing and patient. She is the woman I dreamt to spend my life with.
What made Stephen the man of your dreams?
Sarah: Stephen is humble, caring and loving.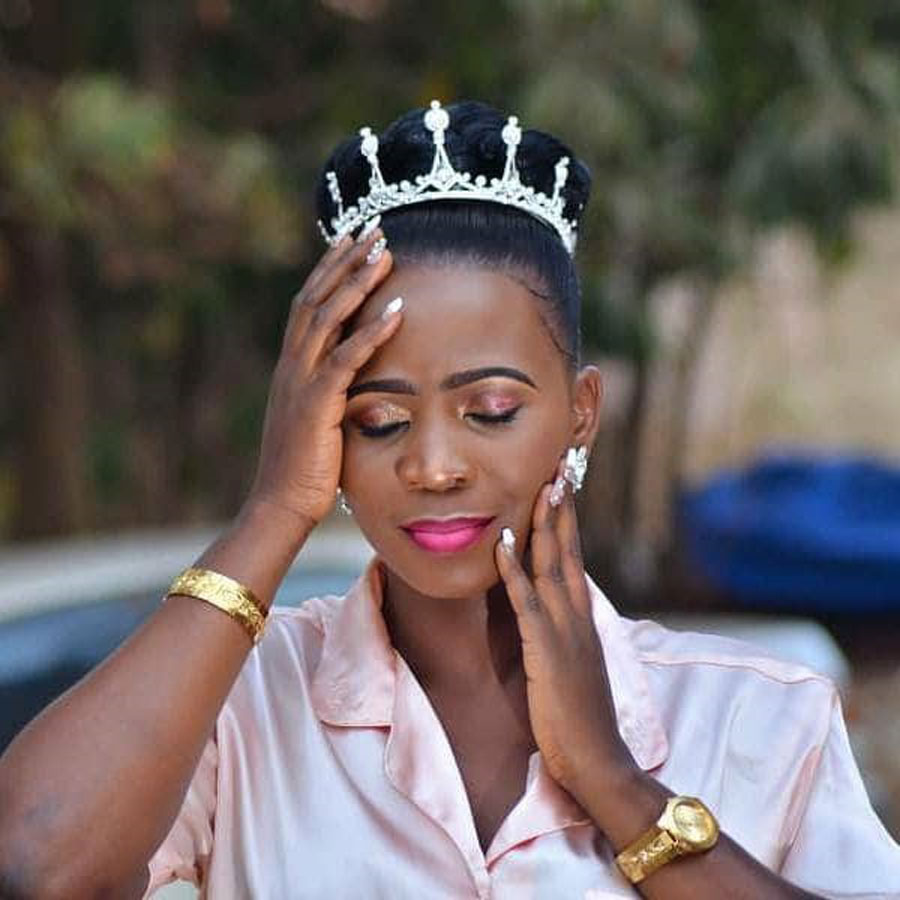 At what age did you get married?
Stephen: At 43 years.
Sarah: At 35 years.
Did Stephen propose to you?
Sarah: Yes, he did.
What was the proposal like?
 Sarah: He took me on a date and asked me whether I would marry him. I asked him whether he was serious and to give me reasons I should become his wife.
How did you react?
Sarah: I was excited and said yes.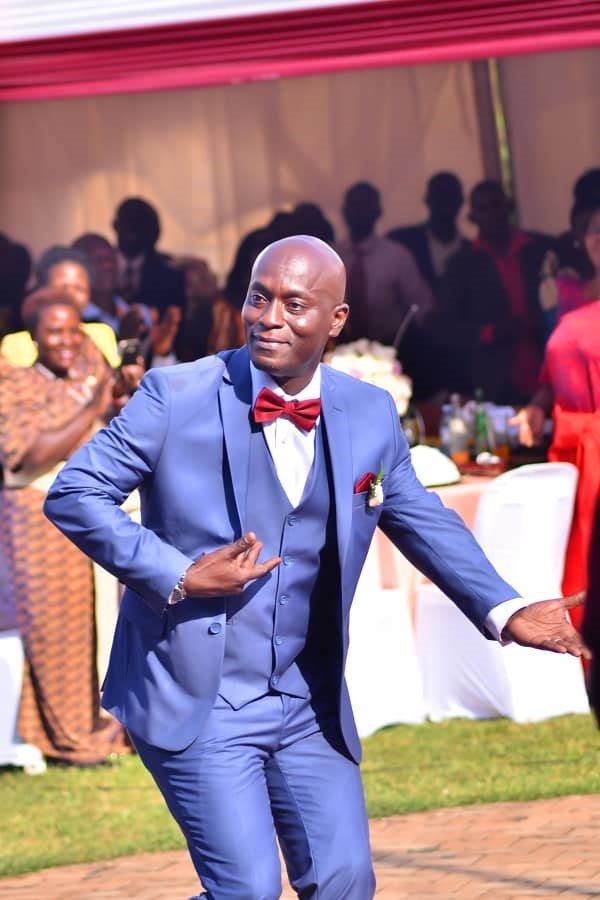 When did you wed?
Stephen: It was February 9, 2019.
Did you go for premarital counselling?
Stephen: Yes, we had a premarital counselling on Tuesdays.I learnt the importance of communication in marriage. I was also taught how to appreciate my wife in all what she does.
Sarah: Being patient, respectful, care for my husband and children was all taught to me during the counselling. I also learnt that our bedroom is a holy place so it needs respect.
I was taught that a ring is put on finger because it has a vein that goes directly to the heart so my husband should be on my heart all the time.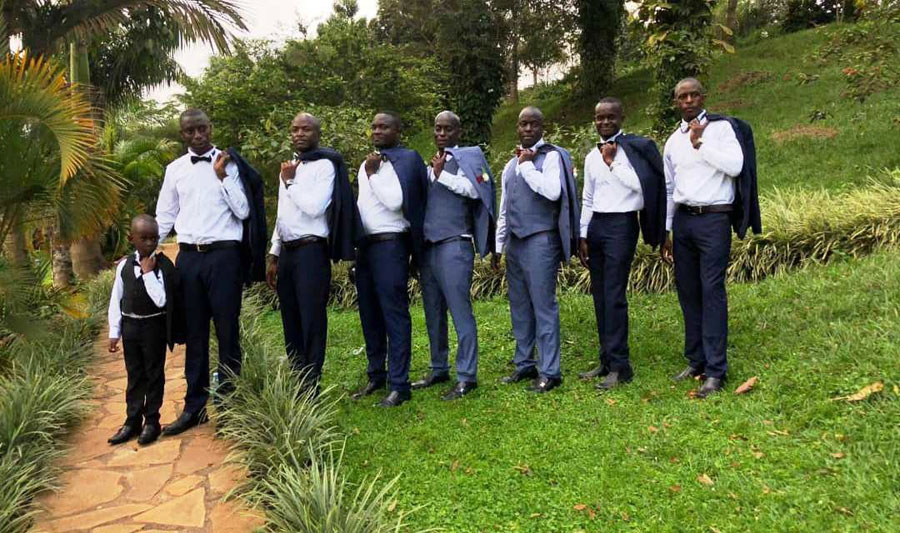 How many guests did you have and how did you invite them?
Stephen: We had 600 guests whom we invited through invitation cards.
What was the budget for your wedding and how did you raise funds?
 Stephen: We had a budget of Sh25m and we raised funds through our savings and meetings in which our friends and families contributed a lot.
What were the most expensive items at your wedding?
Stephen: Food and cake were the most expensive ones.
Who was your maid of honour?
Sarah: I chose Evelyn Nambalirwa because she is my long-time friend whom we match size, colour and height.
Who was your best man?
Stephen: Paul Kato, my best friend.
How did you choose your maids?
Sarah: I chose five maids who slightly match my size; Kevin Namakula, Jackie Nalukwago, Teeyo Nanyonga, Bridget Nabasumba and Sylvia Najjuka.
How did you choose your groomsmen?
 Stephen:  I only chose my brothers.
Did you involve a wedding planner?
Stephen: The fact that I was living in the Diaspora, I left everything to my wife and my sister in law Harriet to plan.
What was your theme colour?
 Stephen: Our theme colour was pink.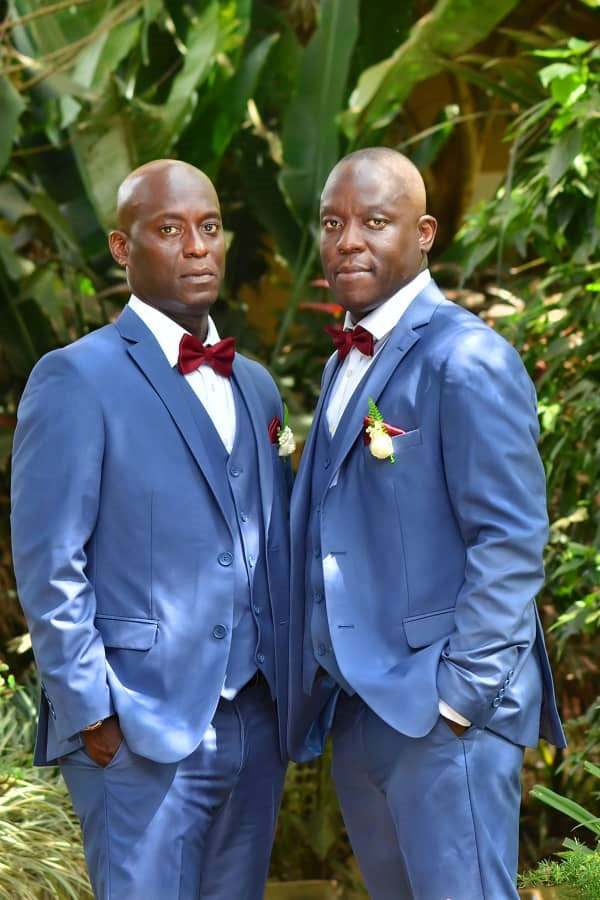 What were you doing on the wedding eve?
Stephen: I was busy with final touches of the wedding.
Sarah: I was at my parent's home celebrating 'akasiki.'
What was the most exciting moment on the wedding day?
Stephen: My wife was the most exciting moment. She was very happy throughout the wedding.
Sarah: Swearing before God that I will be there for my husband in good and bad excited me a lot.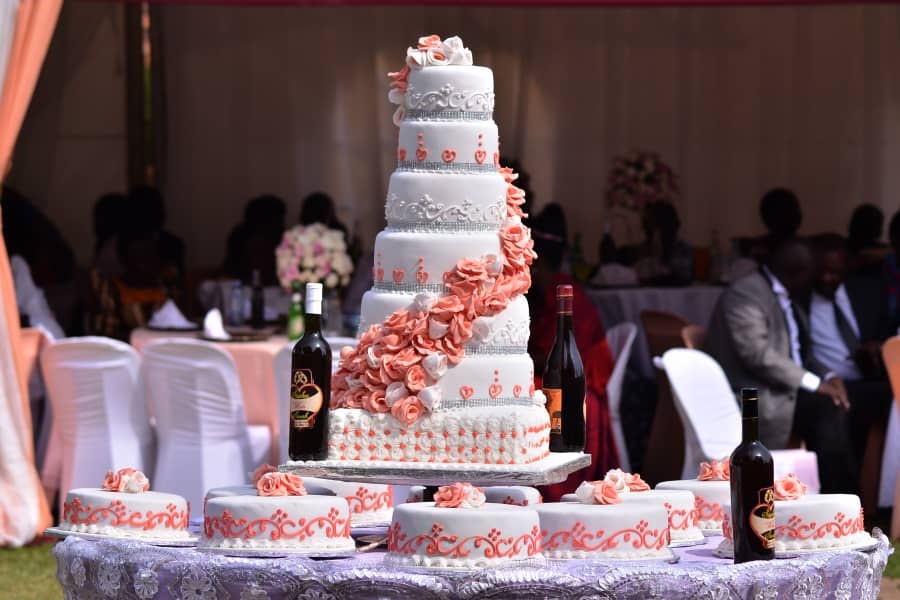 How big was your cake?
Stephen: We had 17 big tiers and 10 small ones.
Where were your rings bought?
Stephen: I bought our rings at Shs450,000 each  from the  UK.
Which car type did you use?
Stephen: We had a Toyota Landcruiser V8 and Toyota Harrier kawundo which were offered by our friends.
Were you disappointed in anyway?
Stephen: I was never disappointed since everything moved the way we planned it.
Sarah: yes; I was disappointed after seeing another celebrant at the last hour.
How much was your suit?
Stephen: It cost me Shs1m.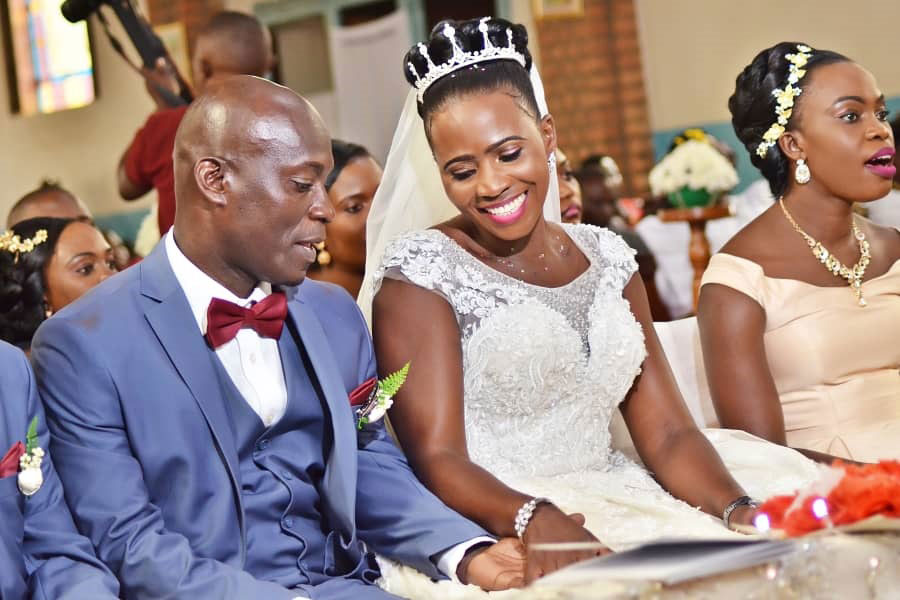 What was the most important thing on your wedding?
Stephen: Saying I do to Sarah because I always promised her that I will marry her. So I was happy because I fulfilled my promise.
Sarah: My lovely Dad walking me down the aisle was very much important.
Did you have any fears?
Sarah: I didn't have any fears since we planned everything and I had a great team and prayer warriors of my sister Harriet, friends Kevin and Mr Ssemakula.
 Stephen: Since I was not in the country, I found difficulties and felt guilty that I left the entire burden to my Sarah so I found it hurting.
What was the most challenging thing during preparations?
Stephen: Since I was out of the country, I don't know how challenging it was but my wife used to seek knowledge and guidance from me.
What is your advice to those planning to wed?
Stephen: Someone should marry when time has come without pressure from friends and family.
 Sarah: It should be consent between two people with love, not forced and people should plan within their budget.
Where did you go for your honeymoon?
Sarah: We went to Lake Victoria Hotel in Kalangala District.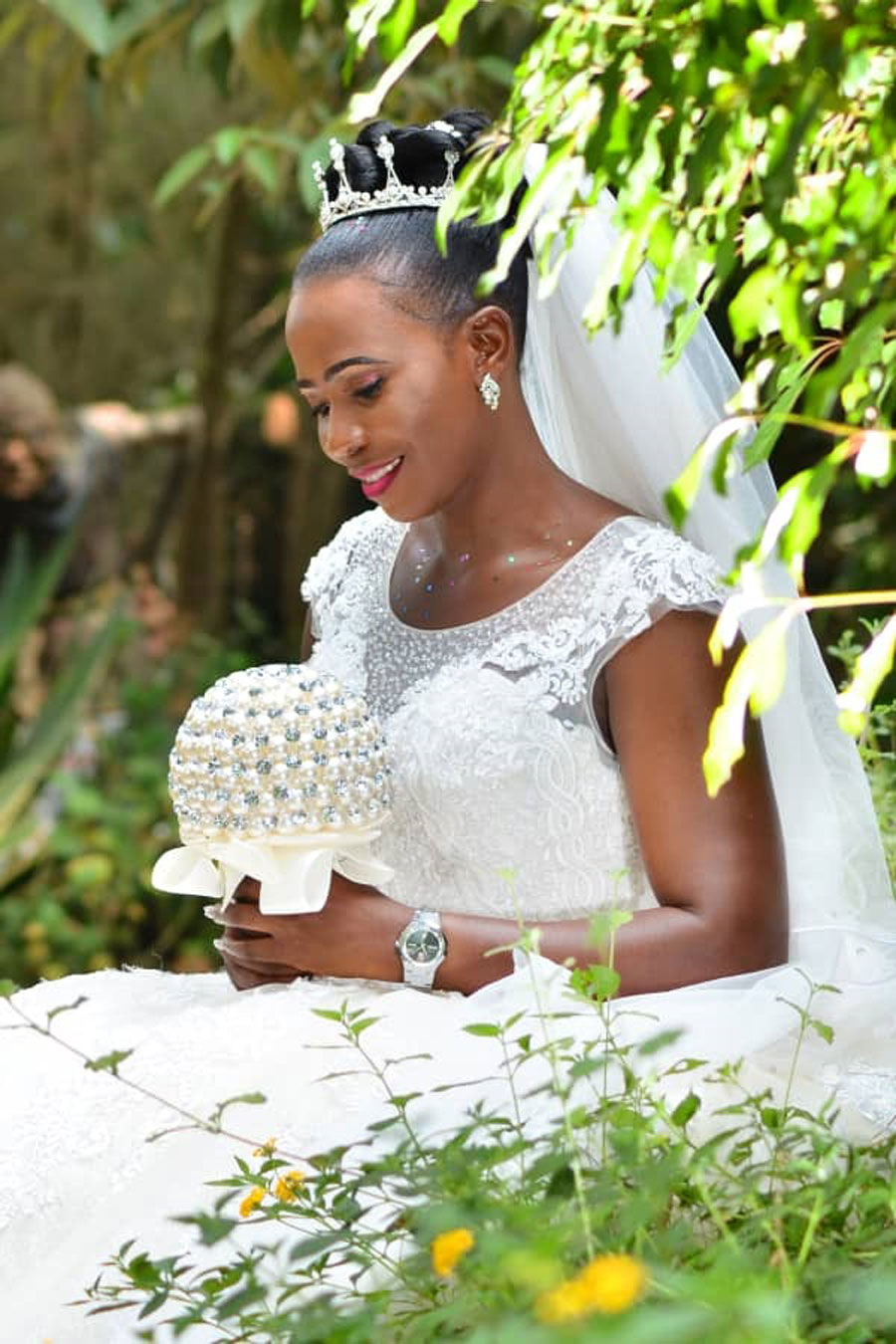 What did you enjoy the most while on honeymoon?
Sarah: I had much time with my husband because it was only the two of us. I enjoyed sex more than ever before.
Stephen: We got time to share many things.
Given another chance, what would you do better?
Stephen: I would be around throughout the entire preparations and manage everything for myself.
Sarah: I would not change anything.
Did you have any debts after wedding?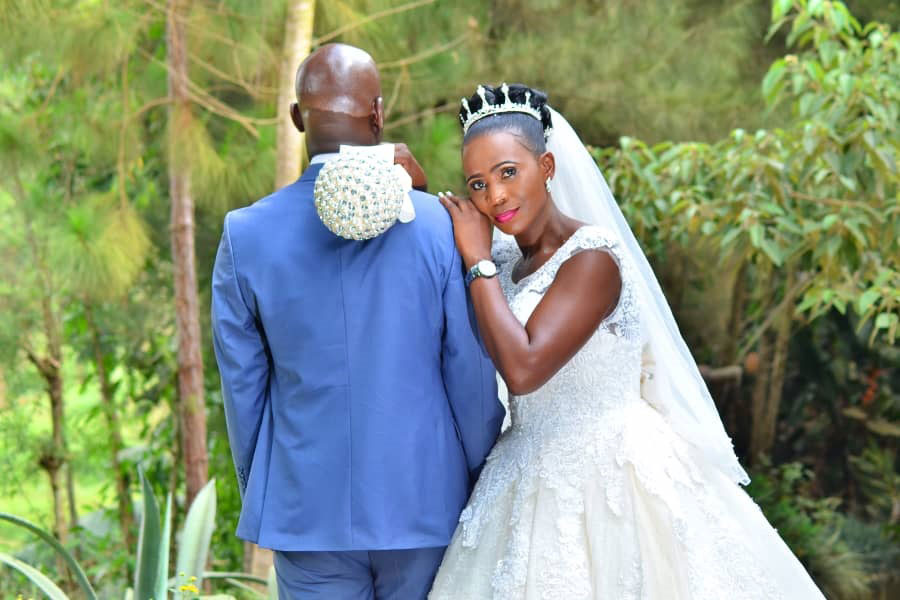 Stephen: No.
Titbits
Groom: Stephen Sebatta
Bride: Namatovu Sarah
Officiant: Rev Fr. Charles Kiggundu
Church: Our Lady of Visitation Nabbingo parish
 Reception: Rose gardens Kyengera
Reception: Shs 1.5m
Guests: 600
Budget; Shs25m
Wedding planner
Gown: She opted for a Cinderella shaped gown because it flattered her body shape. This cost Sarah Shs1.6m.
Makeup: Evelyn Bridal salon did Sara's makeup and they ensured it blended with her complexion.
 Cake: The 17-tier cake comprised vanilla and strawberry flavours. This cost only Shs3.5m.