By Christine Katende
Chris Ojaka, a retired police officer and Diana Chemutai, a businesswoman, sealed their love, on December 1, 2018 at Uganda Martyrs Cathedral, Nyangore, Tororo Diocese in Tororo District. Christine Katende met with them.
How did you come to know each other?
Chris: I met Diana in a taxi in Malaba, on her way from Nairobi. We started a conversation after a complaint I raised about the taxi operators overloading us. She is one of the people who supported me. But before she alighted, we exchanged contacts and kept in touch. The relationship, however, became serious in 2007 after she joined Kyambogo University.
Diana: We dated until I introduced him to my parents (kukyala) in April 2011. We held our introduction in November 2011 and wedded in 2018. Chris did not openly tell me about how much he loved me, his actions spoke louder than his words.
He paid my tuition when my parents could not afford it. He also trusted me with his money to build him a house when he was out of the country.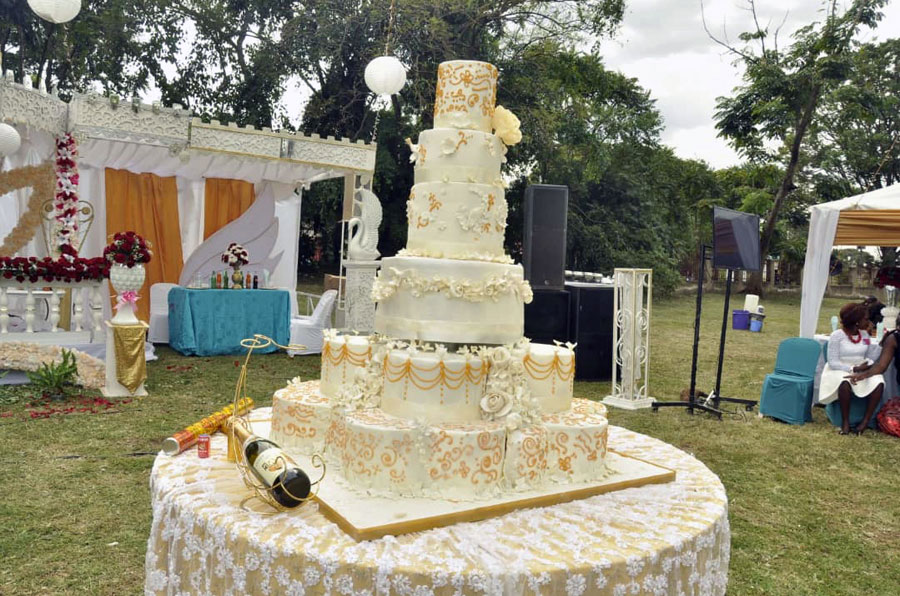 For how long did you live together before the wedding?
Chris: Eight years. It is not that we did not want to wed but because of the difference in our religions. The negotiations took us long but were later resolved. We decided to have a mixed marriage, she remained Anglican and I remained Catholic but we wedded in the Catholic Church.
Diana: We agreed to first take our children through university. We prioritised their education, and by last year, most of them had completed.
What caught your eye?
Chris: She was responsive, trustworthy, helpful, transparent and friendly.
Diana: He is responsible. He is responsive and helpful, he has a beautiful heart. He is hardworking, committed, dedicated and a social man.
Who officiated at your wedding?
Chris: The parish priest of Uganda Martyrs Cathedral, Rev Fr Cyprian Ongiro, among other co-celebrants. We had to pay Shs10,000 but we offered Shs100,000 as tithe. We had the reception at the mayor's gardens, an open and convenient place that would accommodate all our visitors.
We also had an after-party at our home in Tororo that also attracted a number of people. We did not pay a penny for the venue but only cleared it. We hosted about 800 people.
Diana: Getting good service providers called for an earlier preparation, we travelled to Tororo to identify who would do what with prior consultations. We had two committees, in Kampala and in the village and whatever was collected from the village meetings was to cater for the home reception (after party). Thank God we had homegrown food that we used at both parties. The balance from the main reception was taken to the after-party.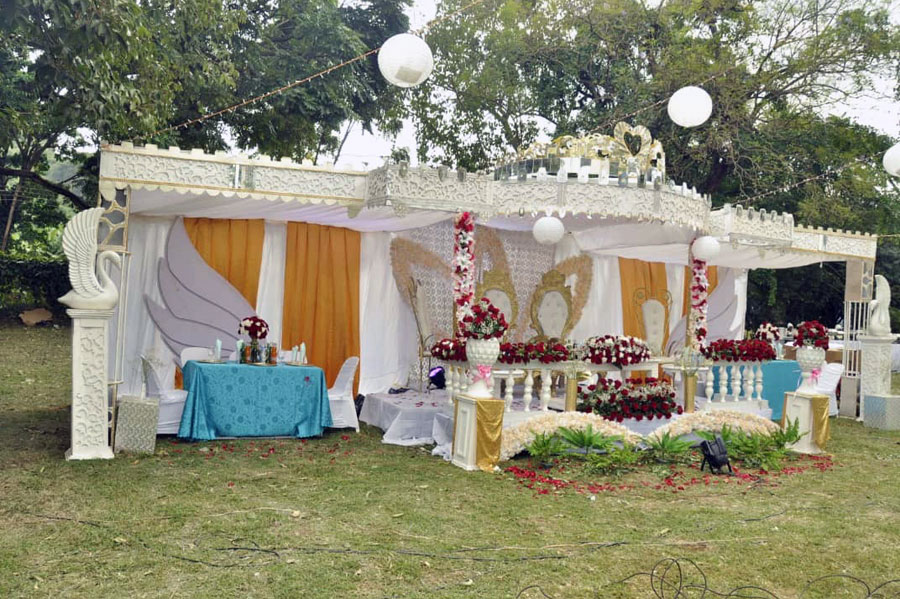 Tell us about your outfits and the entourage.
Chris: I used an ash-grey suit that I bought at Shs800,000, shoes at Shs400,000, the shirt cost shs70,000. I had four grooms' men who were close to the family and of the same age bracket. Mr Vincent Orena was my best man, he is a good friend and married.
Diana: I wore a pure white Cinderella gown my husband imported from the Netherlands at Euros560. I bought a grey changing dress at Shs1m and tailored another peach dress for the after-party at Shs200,000. I chose a Cinderella gown because I wanted to be free. I had three pairs of shoes at Shs600,000, the salon cost Shs500,000. I had four maids who are age mates and relatives, my matron was Mrs Dorothy Orena Ajilong. She has been married for years, she is calm, approachable, with good character and down-to-earth.
Any fears on the D-day?
Chris: I had no fears because everything was done perfectly.
Diana: None.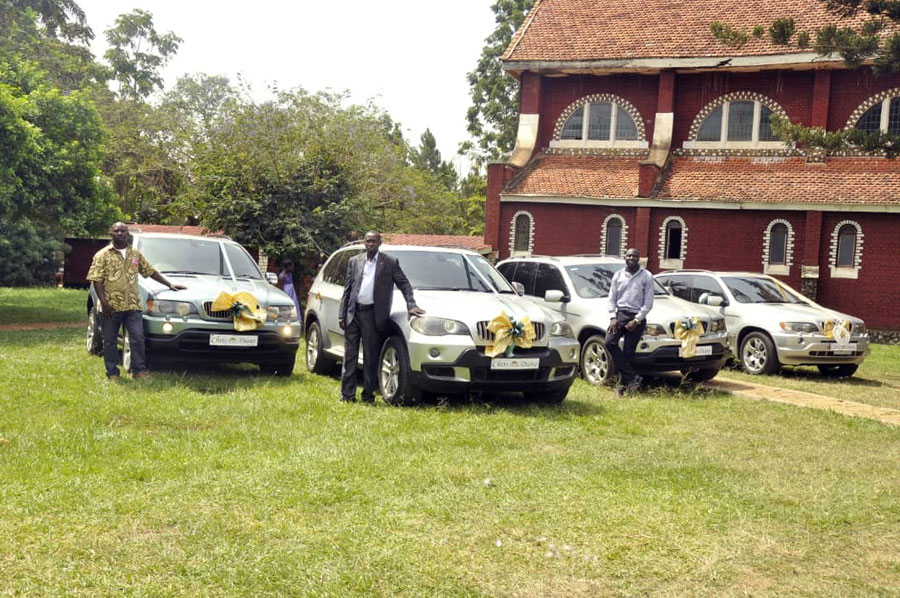 Your memorable moment…
Chris: Exchanging rings gave me a green light to start taking Holy Communion once again.
Guests were excited and it made my day.
Diana: Marching in my gown and exchanging vows. The appearance of the gazebo and the cake were also awesome.
Did you go for a honeymoon?
Chris: Yes, we went to Turkey. I left for Sweden a day after the wedding for work but she found me in Turkey, a few days later. I loved the five days we spent together and I loved shopping with her.
Diana: I loved the ambiance and time I spent with my husband despite the winter.
Any challenges during the wedding preparation?
Chris: Agreeing on the reception venue, which delayed the printing of the cards, but we later decided on a central place for easy access.
Diana: Finding what I wanted was so challenging that I had to move shop to shop looking for my tiara and shoes but still failed to get what I would have preferred.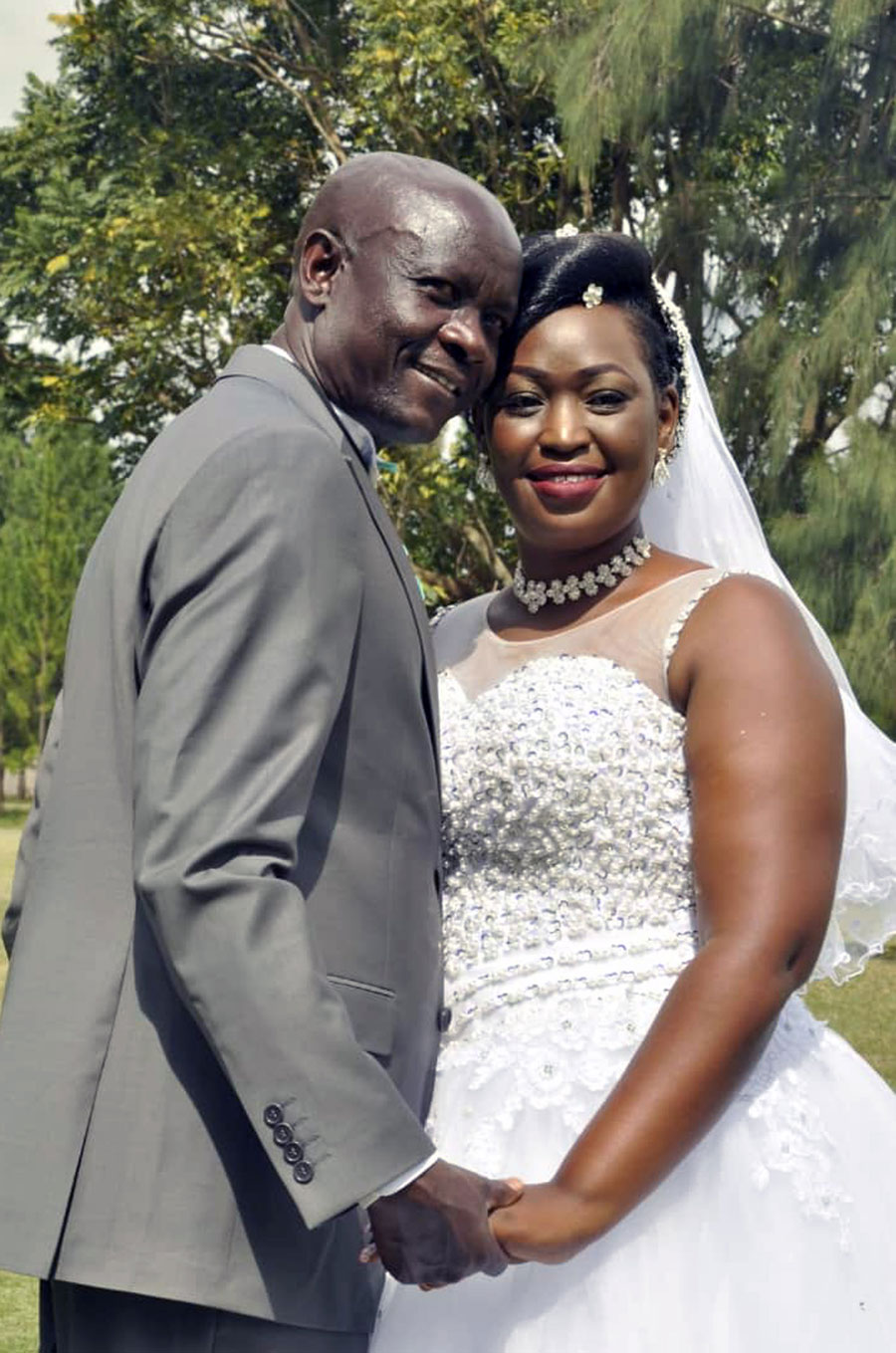 Was premarital counselling vital?
Chris: Yes, we had counselling for a month. However, among the so many things I was told included, having good communication, not focusing on her weaknesses because we all have weaknesses.
We ought to have open discussions, be careful with people around me, be patient, never keep a grudge, be open about finances and pray for our marriage to fight the devil.
Diana: Communication is an important aspect in marriage, I ought to be careful with the people that come around me and also make my husband my crown.
What is your advice to someone planning to wed?
Chris: Marriage is so nice when you are patient with your partner, open to each other and stop the man-bossy style. It is a win-win situation.
Diana: Do everything in your husband's know because he is your crown.
Related articles
Titbits
Date: December 1, 2018
Groom: Chris Ojaka
Bride: Diana Chemutai
Church: Uganda Martyrs Cathedral, Nyangore, Tororo
Reception: Mayor's Gardens, Tororo
Budget: 60m
Decor: Shs7m
Salon: Shs50,000